This event has been postponed.

Unfortunately, we are rescheduling our June 19 Hard Hat Tour at the Lytle Park Hotel due to unforeseen construction delays that will impede our ability to have an in depth tour as we expected. Stay tuned as we work with Winegardner & Hammons Hotel Group to reschedule for a date in August. If you have already pre-paid your entry fee we will hold your RSVP for August, however if you'd like a refund in the interim, please contact Julie Hartmann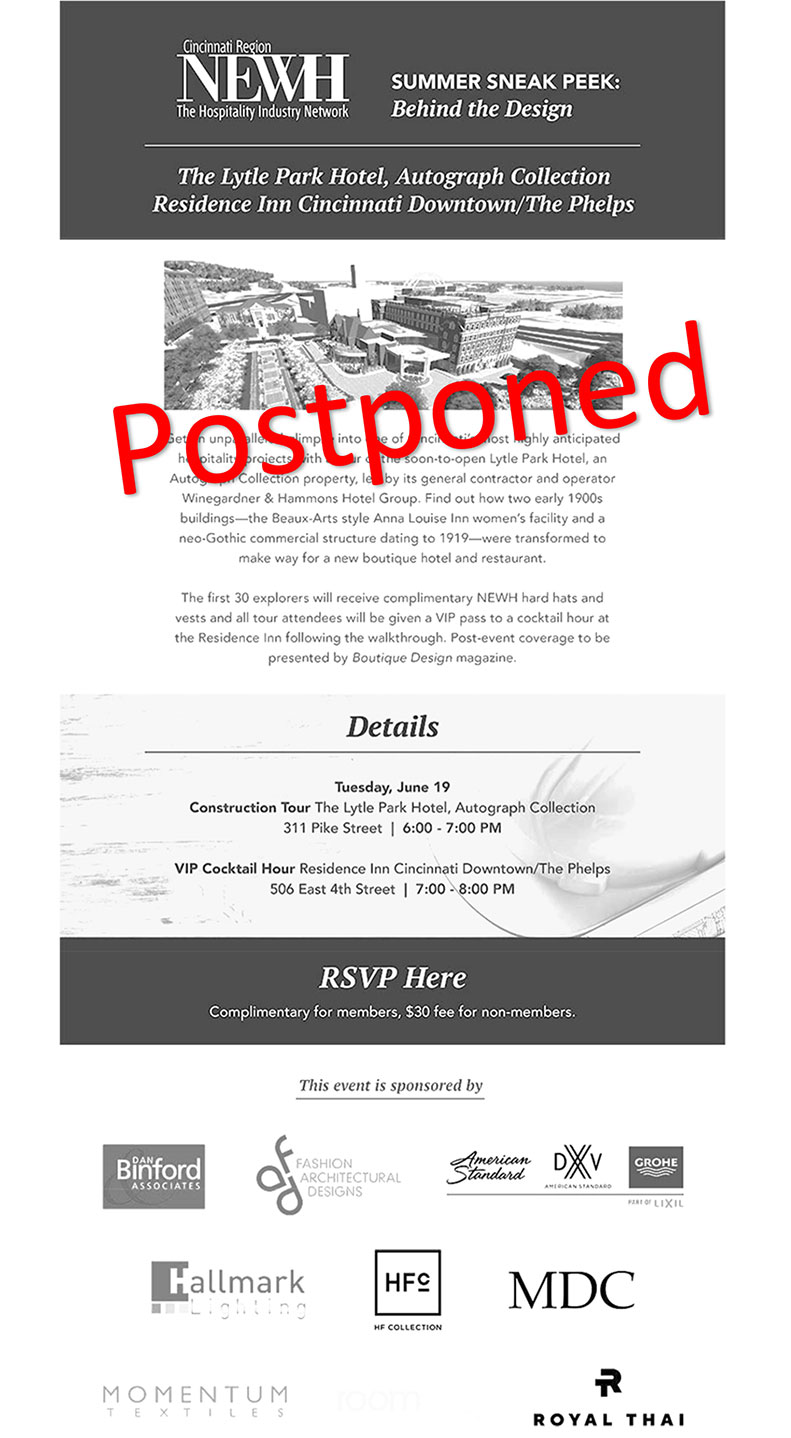 The Fair Market Value of this event is $50 and may be tax-deductible as a business expense. The remainder can be considered a charitable contribution.