Greetings!
I want to start out by saying how excited I am to be your 2017 president. This year we are starting with a full board with incredible talents and vibrant ideas. We have established a calendar of events and I invite you to visit the NEWH website under Arizona chapter. Our first event this year is our membership drive called Fabulous 5 where we are having our board members help to educate and sign up future NEWH members in five cities: Scottsdale, Phoenix, Tempe, Flagstaff, and Tucson on the same day; February 22 and time 5:30pm to 7:30pm. We would really love to have your support and encourage to spread the word to individuals and companies you may know that are not members. I want to also mention we have two great fundraisers this year. In the spring, we have Wine and Dine Under the Stars and this winter NEWH Honors. Wine and Dine Under the Stars is showcasing Valley culinary student's talents and helping to raise a scholarship for the winning student. Please visit our webpage Facebook and Instagram to get more info on this exciting event on March 16th 2017 at Pinnacle Design rooftop terrace. NEWH Honors is honoring great hospitality design in Arizona. Honors will be held on December 7th 2017 at The Croft. More information will be posted on our webpage early this Spring. Please help with in-kind donations to make these events successful and spread the word.
This last month we lost one of past presidents Susan M. Crowder. She was respected in our design community and was a great asset to our Arizona chapter. Her company SHG, Strategic Hospitality Group received NEWH Top ID 2016, and was a great asset to our Arizona chapter. I have contacted NEWH INC to start a memorial scholarship in her name it will be located on the NEWH webpage under donations. And will be presenting the Scholarship recipient at NEWH Honors this winter. Donations can be accepted on our NEWH webpage under Arizona chapter.
Finally, we have some tours, CEU's, community service, and Sundowners/Happy Hours. All of these programs are posted on our webpage. If you are interested in helping, donating, or have suggestion please contact Katie Byrnes, programming at newharizona@gmail.com. Also, if you have any membership questions or how you can be more involved please contact Rachel Volk, membership at newharizona@gmail.com
I thank you for your support and look forward to seeing you at our fabulous events this year.
Thanks,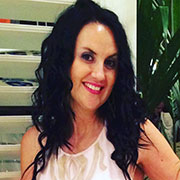 Shannon Vance
President Arizona Chapter NEWH 2017