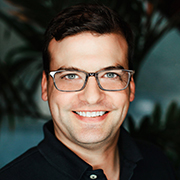 Southern + Hospitality.
Atlanta is host to a rich hospitality scene with a reinvigorated in-town crowd and exploding restaurant scene. The NEWH Atlanta Chapter keeps its finger on the pulse of the hotels and restaurants that are redefining the "City Too Busy to Hate."
One of the largest NEWH chapters, Atlanta hosts a mixture of events characteristic of its diverse membership. From educational hotel and restaurant tours, low-key mixers at local night spots, and student portfolio reviews to FUNdraisers like Golf and Holiday Gala and an exciting Halloween Tour, our portfolio of events is personalized to hospitality and relevant to Atlanta's unique Southern-fried flavor.
Whether you are never a member, once a member, or always a fixture on scene, we look forward to seeing our friends at one of our gatherings this year.
Thank y'all for your ongoing support!
Dallas Bentley
President, NEWH/Atlanta Chapter
Owner, Marietta Drapery & Window Coverings Co., Inc.
Chair, EDonline