NEWH/Las Vegas at Green Fest & Festival of Communities Event 2013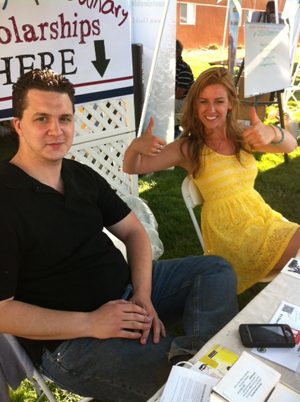 It was a beautiful sunny day to be at the Green Fest & Festival of Communities event.  The jugs of "wild flowers to go" were a hit! The event was complete with a flash mob, colorful characters and Desert Mojave Max dancing to the great entertainment. The wild flower in the jugs was a great way to attract interest to our table. It was a fun way to introduce what NEWH has to offer.
The NEWH table had a great response the Sustainable safari and scholarship sign-up sheet. The table was visited by many students, families, professionals and interested teachers. Hopefully next year will be just as successful and thank you to everyone that participated in this event.
Sustainable Energy Factoids
What does a drive-thru, soccer ball and dance floor have in common?  There is developing technology to harvest and generate energy from moving cars, kicking soccer balls and by walking on energy producing surfaces.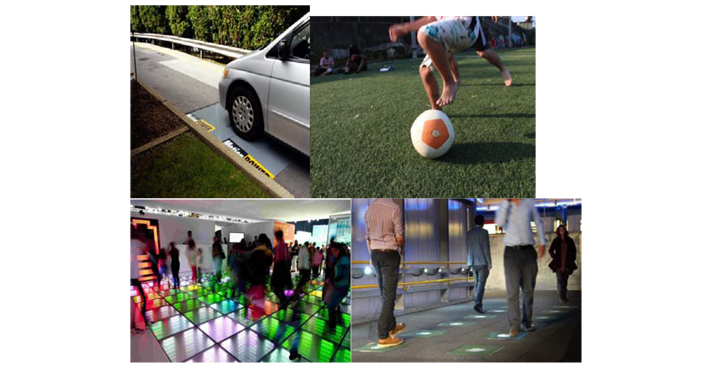 One New Jersey Burger King recently installed a pilot speed bump, "Motion Power", which harvests electricity from moving cars in their drive-thru.  If all goes well, the "Motion Power" speed bumps, made by New Energy Technologies will continue to be installed in speed bumps everywhere, as well as toll plazas and shopping centers.
The "Soccket Ball", developed by Uncharted Play unveiled designs for an energy generating soccer ball that can generate power through play.   The company has launched the Kickstart Campaign, where the Soccket ball will be able to produce an LED light for 3 hours after 30 minutes of play.  Soccket's creators intend for the ball to provide a fun source of much needed electricity for young people in developing countries, especially in areas where many still rely on kerosene lamps or candlelight in order to work after sundown.
Sustainable Energy Floor is new innovative flooring that can produce 5 watts per step, simply from walking.  Energy floors hopes to create an exciting and interactive experience, such as dance floor. Tile finishes for the energy floors can be made of recycled ceramics, plastic lumber and bamboo.
A new installation by Pavegen Systems which connects the West Ham tube station in London to the Olympic Park, received an estimated 1.3 million visitors in the 2012 Olympics. Capturing nearly 1 million footsteps, this technology can produce enough energy to illuminate LED lights, or small appliance similar to a cell phone, but cannot capture and stored to larger energy consuming devices.