The hospitality industry is booming and we are all busier than ever! Time is valuable and we squeeze as much into our day as possible, volunteering time and energy for a bigger cause helps keep life in balance.
It is a great honor to serve this year as President of NEWH San Francisco Bay Area. We have the most amazing Board of Directors, dedicated and accomplished hospitality professionals representing many areas of the industry. Our board shares a common bond in our hospitality community which has given us so much strength and opportunity. We want to give back!
It is exciting to work as a team as we expand. We have set a strategic direction for the future by defining organizational objectives. We focus on raising money for scholarships for deserving students ($80K awarded to date) and celebrating their awarded scholarships with them. Look for our Regional Tradeshow in August and Wine By Design in September this year. We also bring new and interesting educational programs and networking events to our community throughout the year and recognize our local hospitality leaders that are so supportive of NEWH.
I look forward to continuing my journey with NEWH and helping to make it the best it can be.
Thank you for your participation in our events and fundraisers and making our NEWH San Francisco Bay Area chapter so strong. We appreciate your continued time and support, we couldn't do it without you!
Sincerely,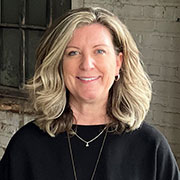 Terri Metzger
President, NEWH San Francisco Bay Area
Director of Hospitality, Electric Mirror
newhsf.president@gmail.com