The Toast has been postponed due to inclement weather (the restaurant is closing due to the ice on the roads).
Please send any news you would like to "toast" at the event to newhdallasprogramming@gmail.com. We will review all emails and choose three personal or business related events to "toast". We will also have a guest speaker from Dwell With Dignity to announce our next project with them.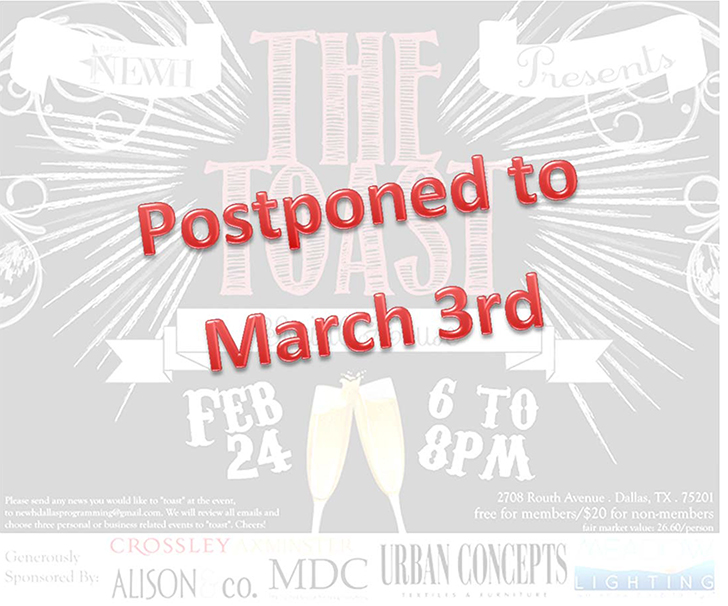 The Fair Market Value of this event is $27 and may be tax-deductible as a business expense.
The remainder can be considered a charitable contribution.