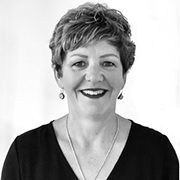 As the world battles this pandemic, things change rapidly every day, forcing each of us to adjust how we live, work and adapt in this new world. NEWH is based on human connection, and we shall continue to be in touch through online methods and technology options to remain that link for our hospitality community. As an organization, we are working diligently to keep our community in touch with the launch of BEYOND COVID 19 on newh.org. We will be sharing content related to how people are managing—including ways they are finding to deal with the changes, personal and professional, in this new frontier. As we share stories from our peers, friends and colleagues, we are reminded that we are not alone and that together we are stronger and will survive this challenge.
NEWH has established a Zoom conferencing services account available for chapters to use at no cost, to host board meetings, chapter programs, guest speakers, CEUs, and townhall meetings for open dialogue between members. On our website you will find a support section, including a tutorial on how to use Zoom as well as other technology options for meetings and communication. The access account and password for NEWH Zoom account will be shared with each Chapter Board and Regional Group so you can plan your NEWH Meetings and Programs for your Chapter activity on the ZOOM platform directly.
We also invite you to participate in an ongoing online conversation to share your thoughts with other NEWH members and the hospitality community.
Access to the NEWH Career Network is being offered at no charge until Oct 1, 2020. This is a great tool to search for career opportunities (or to post your open positions). If you have consulting services you can offer, please do put your information forward. With so many companies now with employees working remotely, there may be additional opportunities for freelance positions becoming available.
When we reflect on our own short history, we realize that we have lived through many crises. We also see that we have always emerged stronger, together. Our thoughts are with those who have been affected by this crisis, and we urge you to take any and all steps necessary to ensure your own health and safety, and that of all those around you.
At NEWH, we are people first. We do what we do with the unshakable belief that we can change lives with scholarship, education and networking. We are lucky to live in a time when many of these activities can continue online for the time being and encourage you to continue deepening your own connections and strengthening your networks using the tools, we are more than happy to provide.
Sincerely,
Chris Tucker
NEWH Inc., President