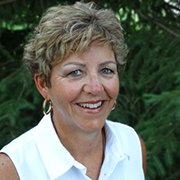 Join me in welcoming spring as we all look very forward to positive recovery of the world and our Hospitality Industry. It is wonderful to see how our members have rallied to survive and adapt to the challenges presented to us these last few years. Truly this may be one of the only times the whole world worked together to overcome a challenge that was not an option to avoid or say no thanks not interested! Quickly we are getting back to in person meetings, as by nature humans are social beings and the energy that comes from live contact cannot be replaced with online interaction. With the online capabilities much more remote work will allow us to combine a positive blend interaction live and online in our future. I like to remind myself and invite you to consider how lucky we are to be surrounded and find strength in our NEWH community, keeping our focus on engaging members as well the future of our hospitality industry. The continued support from our members and sponsors has allowed us to award over $515,000.00 this year and more than $7,370,000 in scholarships to over 2,699 students around the world. Thank you to each of you for your support of NEWH and our fundraising activities to the future leaders in our industry.
We look forward to seeing you in Seattle at our NEWH Leadership Conference focusing on Breaking Boundaries and setting the stage for the re-birth of the hospitality industry. We are pleased to have industry leaders sharing their insight on trends, growth, technology, where they see us going and how we are going to get there! Each session shares unique details on how the industry has adapted to stay relevant and positive, allowing us to come out the other side of this world challenge. Please join us to share with Creative Leaders, Brands, Owners, Developers and Associations focused on creating positive growth for our future together through inclusion and understanding. We are looking forward to reconnecting in person at our NEWH Leadership Convention this year – See you in Seattle! The speakers and content will exceed our past conferences so hold on tight to break these boundaries together!
Please take this opportunity to visit the NEWH web site as it has been updated and offers amazing content for you as a member. Our home page features our TopID Winners projects reflecting the amazing hospitality projects completed by our NEWH design members around the world. Career Network is a wonderful tool to engage new talent or post your resume to a large audience. Our Equity Inclusion and Diversity initiatives continue to grow intertwined within our regular programs with the addition of EID Directors in most Chapters and Regional Groups sharing the message. The EID page offers fresh content each month as well as best practices that are relevant to your everyday life as well as NEWH activities.
One of proudest accolades comes from members continuing to share positive feedback on the NEWH online content presented, highlighting our members and Corporate Partners over these past months to keep us all connected. Many thanks to those individuals and our NEWH staff who have provided additional time and effort to execute these wonderful events to our members and non-members with no fees to participate. Hope you have had the opportunity to participate in some of these; BrandED, Perspective, EDOnline, CEU's, NEWH Cares, Chapter Chats, Equity Inclusion and Diversity. If not, you can check out record links of events on News & Events page. As we move into 2022, the NEWH NOW content schedule will focus on Wednesday as the main day for online events. Our UK, Paris and Italy Chapters continue to host La Pause on specific dates for 2022 to be announced. Please watch your email, social media – Instagram and Facebook or check the NEWH Calendar for upcoming events and register to participate as each event will have a unique link for registration. The NEWH Social Media Committee continues to increase NEWH presence with their strategy, we are proud to have over 3,380 plus followers on Instagram and growing. We always welcome more Chapter participation and if you need assistance or information, please contact NEWH office for contact info for Helen Reed – VP Communications or Hillary Eggebrecht Scholarship and Communications Director for NEWH Inc office.
We kicked off this year with our International Board of Directors ( aka IBOD) meeting via Zoom which was well attended and well received by our members in attendance. We welcome all members to join us for the IBOD Zoom meeting to participate and truly understand the bigger picture of NEWH beyond their own Chapter or Regional Group activities. Each year we host three IBOD meetings for 2022; January 13, via Zoom and the second on April 25, live in Las Vegas in conjunction with HD and November 12, live in New York in conjunction with BDNY.
Best in health and happiness as we move into great things in 2022 together!
In the Spirit of Networking,



Chris Tucker
President, NEWH, Inc. Board of Directors
Principal, Tucker & Associates