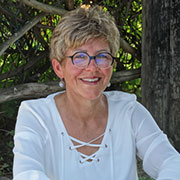 Welcome to springtime, which we hope is full of sunshine as we look forward to the healing and recovery of our world and the economy. Like many of you, we are seeing positive activity and people starting to move about and travel.
Forecasts are showing that the hospitality industry is moving forward in 2021 with a stronger rebound anticipated for 2022. To that end, several design firms have shared with us that they are hiring, heading out to job sites, finding active RFQs, and being awarded hospitality projects—exciting developments to be sure. NEWH is of course here to support those who are on the lookout for new positions or looking to hire. The NEWH Career Network continues to be free of charge for both members and nonmembers. There has been a lot of activity on newh.org/career-network—in fact, one design firm posted 10 open positions recently!
We are very proud of the four amazing NEWH Equity, Inclusion, and Diversity chapter education sessions offered recently to our membership in their time zones and with geographical focus. These informative sessions were led by Rachel Williams, our EID consultant, who has helped NEWH grow and develop a program of equity, inclusion, and diversity. If you were not able to participate, please visit the EID page on newh.org, where members can view these events. The site also offers EID content, links, and FAQs in our effort to support and educate our membership.
NEWH, Inc. online content also continues to grow, with great speakers and lots of engagement from the community. Please look out for NEWH EDOnline content to be launching in May on newh.org.
Other announcements from NEWH:
HOST Milano is proceeding this October 22nd-26th, 2021 in Milan and is looking for NEWH VIPs to attend as first-time visitors from the architectural, interior design, and procurement fields. Potential attendees must be working on hospitality projects, and a small number of invitations will be hosted with airfare, lodging, and exposition passes included. If interested, please send an email to info@newh.org with HOST Milano in the subject line.
NEWH has partnered with Hospitality Design and the Hospitality Diversity Action Council on a new $5,000 scholarship intended to support and promote diversity in the hospitality industry.
We are looking forward to returning to in-person events. NEWH will have booths at both HD Expo + Conference— held this August 24th-25th at the Mandalay Bay in Las Vegas—and at BDNY, November 14th-15th at the Javitz Center in New York, so please visit us! We also can't wait to host our International Board of Directors meeting at BDNY.
Lastly, we know that over the last year many of our members were challenged to maintain their membership. We have continued to extend dues as needed to ensure we all remain connected. Our members are vital to this organization, both present and future, and we are committed to providing support however we can.
In the Spirit of Networking,
President, NEWH, Inc. Board of Directors
Principal, Tucker & Associates