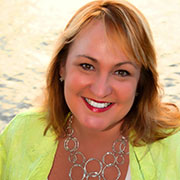 It is a very exciting time for NEWH and the hospitality industry.  Business is increasing and it is great to see our friends and colleagues busy at work. NEWH's Career Network connects employers and experienced candidates every day.  It is nice to see so many postings for all levels of employment as the indicators point toward growth and prosperity in 2016 and 2017.  While balancing new opportunities we will all face choices of how we should spend time outside of the office.  For this reason we are working harder than ever to earn your support and loyalty.
We are committed to remaining relevant to our members and audience as we present high quality networking events, fundraisers and educational programs with meaningful content and people that will inspire and stimulate business. NEWH is the largest non-profit hospitality organization bringing the leaders of the industry together. Your involvement with NEWH will expand your business globally as we cover the United States, Canada and the United Kingdom with 24 chapters and regional groups.  As you assist us in our mission to raise scholarship funds for deserving students pursuing a career in hospitality you can visit the most popular regions and events while being welcomed by the local chapter as a an established member of the NEWH family.
We appreciate all the support we have received thus far, allowing NEWH to award over 4.5 million dollars in scholarship funds.  These students enter our industry with optimism and energy forging a better future with their innovation and knowledge.  Sincere thanks to all of you that have agreed to support our events when asked and donate your most precious commodity of "time" to our mission.
I would like to take this opportunity to thank the International Board of Directors, Executive Committee and the NEWH Inc. office for all their support and personal time investment.  I look forward to working with the members of the 2016-2017 board as we continue to bring the highest level of volunteer service to the industry!
In the Spirit of Networking,
Trisha Poole
President, Design Poole, Inc.
President, NEWH, Inc. Board of Directors