We sadly announce the passing of Cliff Tuttle at 11:20pm on May 20, 2014. As we read all the Facebook posts, it brought home just how special our industry is. Cliff Tuttle was one of the extra special bright stars that we knew. He always had a ready smile and a helping hand. He cared about his community and the world … always trying to make it a better place, whether through beautiful interiors, sustainable design, not polluting the earth with genetically modified food or unnecessarily wasting our natural resources. He was always there to support scholarship and the new members of our hospitality community through mentorship. He was a good friend to many … this is a sad day for us.
But let's celebrate the friend we knew, let's tell the world he will never be forgotten, he will live through the warm memories we all share … and when we are next together, we will raise our glasses in a toast to the new Senior VP of Design in Heaven!
Cliff is survived by his brother, Philip I. Tuttle and his wife Sharon, his niece, Kelly Day, and her husband Alan and their son Brooks, his nephew Robert and his wife Leigh and their son Weston.
A scholarship has been established to honor Cliff and his contribution to the hospitality industry. The NEWH/Clifford R. Tuttle Scholarship is a $5,000 annual scholarship open to students pursuing a career objective in Interior Design for the Hospitality Industry. The scholarship winner is honored in November at HD's Platinum Circle event in New York. Student travel and lodging for one (1) night will be provided by NEWH, Inc. Applications are released in spring annually with a September due date.
Scroll down to the bottom of the page to leave a message for Cliff and his family.
Clifford Tuttle, ASID, LEED AP, NEWH
Senior Vice President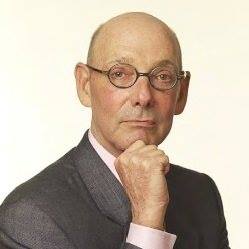 Clifford R. Tuttle managed the interior design practice in the San Francisco office of ForrestPerkins. Mr. Tuttle worked as Director of Design for eight years in Washington, DC, before launching the San Francisco branch of the firm. Earlier in his career, Mr. Tuttle was president of Concept Design Group in Honolulu and Concept International Design Group in Singapore for nine years.
Mr. Tuttle's extensive experience in the hospitality design profession includes the design and management of projects in the United States and Southeast Asia. Active in numerous professional organizations, ForrestPerkins' Director of Design is involved in the American Society of Interior Designers (ASID), in which he has served as Director of Professional Development for the Washington, DC Metro chapter, and was previously President of the Hawaii chapter. Mr. Tuttle has served as President of the Washington, DC, chapter of NEWH, and has served on its International Board of Directors.
An award-winning designer, Mr. Tuttle has been honored with Lodging Hospitality Designer's Circle First Place Award and Boutique Design's Best Hotel Design. He has also served as an educator, teaching at the Interior Designers' Guild in Los Angeles. Mr. Tuttle's creativity, expertise in spatial planning and project management skills augment the experience and skill of the firm's principals. His considerable experience in Asia expands ForrestPerkins' ability to provide comprehensive service to its international clientele.
Mr. Tuttle is a pioneer in sustainable design in the hospitality industry. He recently served as Director of NEWH Sustainable Hospitality, and serves on the Sustainable Design Council for ASID. A LEED-Accredited Professional, he serves on the Technical Advisory Group for LEED for Hospitality for the US Green Building Council.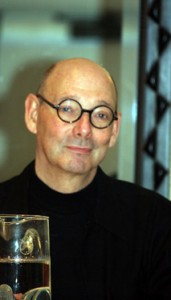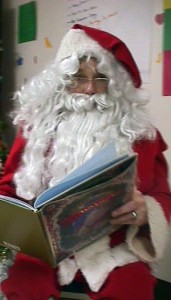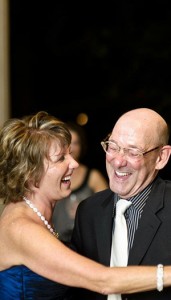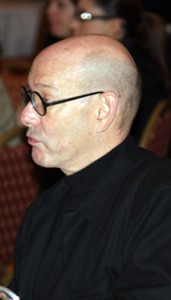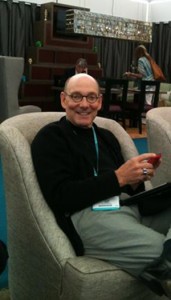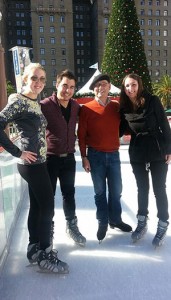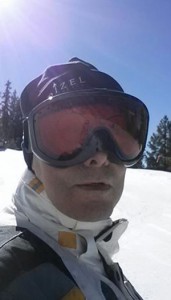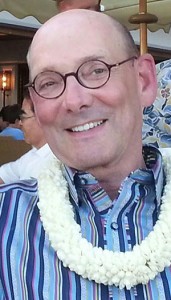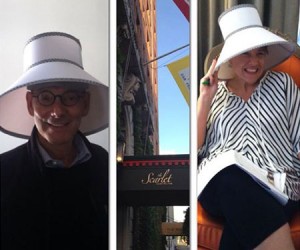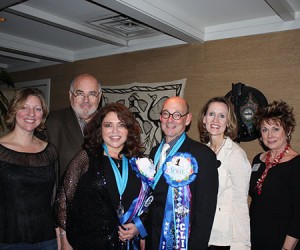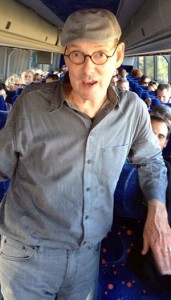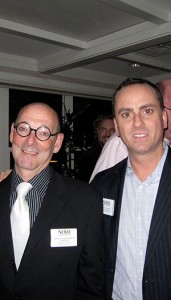 We remember Cliff…..
This is so sad   –   Patricia Miller, LEO A DALY
Thoughts and prayers with his family and friends   –   Karrie Drinkhahn, Gettys
I am so heartbroken.I have never known kinder more gentler soul … saying prayers for all who know and love our Cliffy   –   Debbie Reading, Dunlap & Partners Engineers
My thoughts and prayers are with you and Cliff's family during this difficult time   –   Margaret McMahon, Wimberly Interiors
I am so very sorry to hear this. My condolences to his friends, family and colleagues. We will all miss him very much   –   Diane Nicolson, Nicolson Design
Thank you for sharing   –   Rachel Long, Interior Design
Thank you,  I had no idea   –   Tanya Scott
I had the pleasure of sitting next to Cliff at a HD Summit luncheon this past February.  He was very sweet and kind to me during this brief encounter.  I'm saddened to hear of his condition and will keep him and his family in my prayers   –   Melina Garza, American Hotel Register Company
Our thoughts and prayers go out to Cliff and his entire family   –   Bryan Higgins, First Finish, Inc.
I am sending my prayers and love to you and the family of Cliff.  I knew him well through work and just loved his spirit and great sense of design.  I am so sorry to hear how ill he is.  I would like to know about the scholarship fund and the celebration of life when the time comes.  He is a great man and will be deeply missed   –   Susan McBride, Andrew Morgan Design
Thank you for the note, will keep him in my prayers   –   Peggy Patterson
What terrible and sad news. I met Cliff through Leigh Mitchell at dinner a couple years ago where discovered similar experiences living in Singapore.  I met him again several times at events and he was engaged and gracious.  And sometime after that became FB friends where he was very much part of my circle for awhile before he was hospitalized. What a beacon of light he's been for NEWH and all around him   –   Rich Gesteland, Electric Mirror
For Cliff's sake we should be thoughtful in knowing that he only suffered for the 2 months. Having multiple cancers, it could have been much worse for him and his family. On the other hand , it is just devastating that he is taken so young   –   Sandy Banks, P/Kaufmann
What a pity Cliff was really a force for good in our industry.   He will be missed   –   Claire Koch
Heartfelt prayers   –   Karen Struck, PD&A
It is so sad about Cliff Tuttle, please give his family all our love, thoughts and prayers from all who have met Cliff in the UK. My heart goes out to his family   –   Lynn Fisher, Sinclaire Ltd
Our prayers & thoughts are with him   –   Dino Arcuri, J.G. Edelen Co.
Thank you for this beautiful letter about the admired and immensely wonderful and kind Cliff Tuttle.  What a blessing you are in his life — as he is the lives of countless others. With much gratitude for sharing this news, so I can be thinking also of your associate, Deborah, and of all the goodness expressed by Cliff Tuttle   –    Carol Soucek King
I met Cliff through my involvement with NEWH. He was an incredible designer with a passion for all things sustainable. He had a quick wit and an infectious smile. The hospitality industry is loosing one of the greats   –   Todd Baxter Fuller, Eykon Design Resources
I am so sad to hear about Cliff.  My heart and prayers go out to him and his family and as Deborah says in her letter, he will be missed.  I am only happy I had the pleasure to work with him and have nothing but wonderful memories of Cliff.  Thanks for sharing   –    Lupé Brueck | National Brand & Spa Manager, Midtown Athletic Clubs
When I was finishing my design degree in Hawaii I met Cliff Tuttle. He was always so nice to me when I visited his office. It is so wonderful that NEWH is honoring him with a scholarship.  –  Deborah Bossley