NEWH is committed to keeping you informed about how others in the hospitality industry are responding to this pandemic in order to help you understand the potential outcome of the actions you are taking now. We will share relevant information, including video content, to provide you a global perspective about what is happening with all of our clients, peers and colleagues.
A R C H I T E C T U R E   &   D E S I G N
April 23, 2020
Vancouver, BC Canada
Doris Hager, President, Hager Design International
As a business owner I've lived through a number of economic downturns, whether employed by someone or self employed and have weathered them all within the 30+ years in the hospitality design business. For me the saying – 'this too will pass' makes the hard moments go by easier.
It's been an interesting time, we've been fortunate to be able to complete some new build projects that were far along in design or behind in design from the architects scope, as we were brought on too late, which now allows us to catch up. We continue to work from home or partially from the office as we are not on lock down. Some of our tasks require the designers to work from the office to deal with samples, send out packages to clients, or still collaborate with some team members however with physical distance. Since most staff is working from home it's easy to maintain physical distancing. We sanitize every morning and throughout the day any things we touch frequently and practice frequent hand washing. Moving forward I do believe our office set up will change. The physical distancing will be part of our lives at least for the remainder of the year. We will continue to have some members work from home and possible rotate some other staff members who's work areas are too close together to allow for the distancing. At this stage we are not looking to make major renovations to our office to accommodate the distancing. Before the pandemic we actually considered taking more space in our building which most likely won't be necessary with alternating days in the office and virtual meetings.
Before the pandemic our schedule and resources were super stretched so we outsourced some aspects of the design process. We are rethinking this now and pulling the projects back into the office to keep our team busy. Even though we are still working now, we and the world are uncertain what will happen beyond May into June and July and if the projects on hold will be released. From what I've read there is lots of investor money out there to spend and pent up demand by people to start working again, to stay in business, will result in the world venturing out, albeit with masks.
We at HDI are an optimistic bunch. New ideas are always percolating and out of chaos blooms creativity and inventions. There will be more materials to choose from by our manufacturers that are anti-viral not just anti-microbial. We are already rethinking our space planning on existing Food and Beverage concepts and allowing for flexibility to add or remove seating. This could be the death of the ever-popular communal table and the birth of the new 'distancing' module!
Our normal may not be our old normal but a new normal will emerge. Regarding our current state – 'This too will pass'
---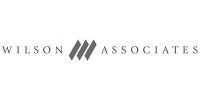 ---

April 20, 2020
Toronto, ON, Canada
Demi Melissinou, Creative Lead, Demi Melissinou Design
Dolly Parton's song "Nine to Five" is for most North Americans a reference to what working days were like in "prehistoric" times. I have heard with my own ears colleagues joking at a networking event asking each other "Can you believe people, 20 years ago, used to work only 8 hours a day?".
Our norm is not having 4-6 week yearly holidays as we are brought up with the mentality "live to work" rather than "work to live". We work for a minimum of 9 hours a day (and please don't try to convince yourself that you often take lunch breaks when in reality you don't), and commute to and from work a minimum of an hour a day. So, being away from home ten hours a day is our norm or, to be more precise, "used to be" our norm.
That said, when people with the North American mentality live in Europe, they usually thrive. The "Above and Beyond" (an expression we the North use often in our vocabulary) is feasible, well rewarded and the amount of stress involved, manageable.
People who have just joined the workforce in Europe are entitled to 20 working days of vacation a year and have 8 hour work days. Basically Europeans work up to 19% fewer hours annually compared to those working in the US. For Americans that's 258 hours extra per year, or about an hour per working day.
This pandemic led us to pause our life as we knew it. The psychological effects are and will continue to be enormous for people all around the world. Having lived in both continents though, I just can't stop obsessing over how shocked North Americans must feel right now. If we could somehow quantify, measure and compare the disruption of one's life in North America vs that of someone living in Europe I believe North American would win big time. Not that Europeans are suffering less under confinement, but their lives before Covid-19 were structured in such way that allowed them to be more adaptable to change, more adaptable to the new "pause and inhale" era, we are currently in.
Giorgio Armani, in his open letter to a magazine three weeks ago mentions that "The moment we are going through is turbulent, but it also offers us the unique opportunity to fix what is wrong and to regain a more human dimension." His words are in reference to the fashion industry but I find them "spot on" applicable to every single industry as well.
I believe that this period of isolation will make North Americans re-evaluate their "speed" of life. Am I just being foolishly optimistic? Perhaps I am.
---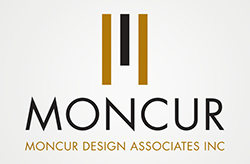 April 17, 2020
Toronto, ON, Canada
Robynne Moncur, President, Moncur DesignAssociates
I don't think anyone will disagree with the fact that Covid-19 has changed our world, but in some ways it has been surprisingly positive.
As simple a past time as going out for a walk has completely changed due to 'social distancing'. In the urban environment, individuals  passing on the sidewalks normally would seldom acknowledge the other people on the street.
Now as we cross the street to allow the other person or couple to pass, the act is acknowledged with a smile, a wave, a thank you and most often the words 'stay safe and be well'.
I can only hope that when Covid-19 is over that we will still remember to acknowledge other human beings with the same respect and kindness.
How incredible is it that the French President, Emmanuel Macron has initiated a call for a world truce?
Imagine if we could all come together to fight a common adversary, rather than to have enemies that are based on race, religion, culture or geography.
If we are able to engender World Peace, what an incredibly positive outcome that would be as a direct result of this crisis.
---

April 14, 2020
Toronto,ON, Canada
Bridget Bedard, hotel + studio director, mackaywong Strategy + Design
How do you think this will change lobby/restaurant design?
As we have recently seen the trends in hotel lobby design gear towards hyper social hubs where guests intermingle in work and play, I feel that a new trend will emerge to juxtapose this part of our human social needs with dedicated areas of privacy and social security. Whereas now interaction, community and gathering are celebrated (and should be!), I think a sensitivity to guests whom want connection but security will need to be explored. An interesting challenge!   Oh, and just as connectivity ports and charging stations emerged in public areas, so will hand washing sanitation areas…. 😉
Have you seen changes in the way you do business? Do you think any could be permanent?
The most positive change we have seen during this crisis is communication! I love that we are all picking up the telephone …. mobile, zoom, or conference calls ….and talking to each other, rather than written text to communicate. It is more effective, efficient and it always brightens my day to hear my client and my team's voices!
Any WFH pro tips?
Stick to a routine and put on pants.
---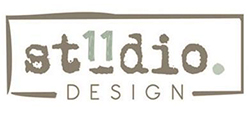 April 12, 2020
Dallas, Texas
Stacy Elliston, Principal, Studio 11 Design
• How do you think this will change lobby/restaurant design?
Not sure it will have much affect on the actual design we do but will certainly have an affect when we'll start to see these design project again. With a ton of restaurants and hotels themselves closed, properties and owners will need to see these outlets open first and start generating some revenue before we'll be talking about redesigning.
• What design trends do you think will come as a result of COVID?
This remains to be seen but we may start to reconsider more communal type areas.
• What are you most concerned about?
If someone could look into a crystal ball and tell us with some certainty that we'll be back at work, be able to go out, hotels back open, etc by X date then we'd at least have some concrete info to work around and plan from. It's the uncertainty of how long this will go on that is the killer.
• How has this allowed you to get creative with design?
Proves how truly resilient we are and creativity comes in many forms……not just design. Not much is going to get in the way of producing what we need for our clients.
• How are you able to stay positive in the midst of crisis?
Just knowing that it can't last forever, we're all in this together and we will weather yet another storm in the industry.
• How are your teams keeping in touch?
We do multiple touch points a day via call and video conference. It's important to keep that connection with everyone
• Any WFH pro tips?
This definitely brings to light that you must be self-disciplined and organized!
• What is your favorite social isolation hobby, recipe, tip for beating boredom? Have you picked up anything new?
I'm loving these zoom happy hours and coffees and seeing our team in a different and more personal light surrounded by their own living spaces, dogs, kids, etc.
---

April 7, 2020
Washington DC
David Tracz, Partner/Architect, //3877
How do you think this will change lobby/restaurant design?
I am not sure about this one yet. Clearly a lot of Restaurants have been doing take-out and learned how to make it more effective, even for large full service restaurants this has been a way for them to survive. I see pick-up and take-out taking a larger roll in the design of the entry sequence. Things were already moving in that direction, but this has forced us to get more used to it. I think we'll also see some changes in table spacing for a while. People will want to be together, but maybe not quite as close as before. I can see a big focus on cleanliness, customers and guests wanting to be sure that they are staying or eating in a sanitized environment.
What design trends do you think will come as a result of COVID?
A whole lot of stylish masks! Beyond that I am not sure. I could see that people might be a sense of hope about the future after we've made it beyond this disease. It could shift our design sense away from the nostalgic trends we see now to a more future forward design intent, but who knows.
What are you most concerned about?
Making it through this whole thing and there being a full-on recession. There are two things at work here, the virus and the economy. The virus shut things down, but the economy could keep them shut down longer. Our hope is that people will see opportunity and that there are banks around to fund that opportunity. We think that there will be some adjustments some owners/restauranteurs/hotel brands. Heres hoping everything comes out tighter than it was before and we can get back to doing some great projects!
What do you think is most important for the suppliers you work with to know about your business?
We're here and pushing through. We have everyone spread out across DC. Maryland and Virginia, but we are still working hard to create great projects! We'll all be back in our office soon and we expect everyone to come see us!
How has this allowed you to get creative with design?
I don't think we've yet gotten to the next steps here, but what I can see us making some changes in our business to be better and more focused as we come out of this craziness. We're putting in place some better Q/C techniques and pushing people to spend a little more time on things. Giving everyone the opportunity to focus on how to improve. We've asked everyone to send us 5 things they wish they had/wanted to improve in the office.
How do you think design might change?
I'm really not sure about this one either. It's hard to see past this until we see the full impacts. I can see there being some focus on clean, and safe. That could mean sleeker more modern designs, that have fewer nooks and crannys, or it could mean white and monochrome. We'll have to see as people start to return to "Normal" what they start to look/ask for.
How are you able to stay positive in the midst of crisis?
Trying to keep focused on the team and our clients. Little wins make a huge difference. We are trying to bring the team together at least 3-4 times a week so we can all see each other, at least virtually. We are also being very transparent, keeping everyone informed about what we are doing to try and keep the company a float during this, from loans to grants and tax credits we're looking at it all.
How are your teams keeping in touch?
We use a combination of Microsoft Teams, Ring central meetings, and Blue Beam studio. Trying to be as efficient as possible with the digital tools we have at our disposal.
How can the industry help the global situation?
Be prepared. Let's be ready to get things moving again. I think once this is over, just going out to restaurants and bars, and doing some small travel to start will make a huge difference.
Have you seen changes in the way you do business? Do you think any could be permanent?
I can see work from home becoming a more prevalent. Now that people see it working. I can see us keeping more savings/rainy day money in place. We did already, but this will likely increase the value. I also see us paying more attention to the health trends around the world.
Any WFH pro tips?
Personally, I like to shower, dress and get ready as if I was going to work. I want to feel like I am at work and I know what to do. Keeping focus during the day I feel a whole lot more productive.
What is your favorite social isolation hobby, recipe, tip for beating boredom? Have you picked up anything new?
Definitely been spending time binging TV/Movies. Over the past couple of days the cooking has started to pick up. We've been shopping for a week or so, but not planning meals, just trying to improvise with what we purchased. The strategy is to get some baseline items and then work from there, develop meals that sound fun. I am by no means a chef, but this gives a little creative outlet during this crazy time!
---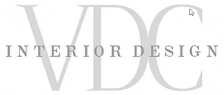 April 12, 2020
Atlanta, Georgia
Jillian Van Dresser, Principal & Creative Director, VDC Interior Design
What a day, what a week, what a month! And, what a moment!
These times, no-doubt, have been difficult for all of us. Unavoidably, we get so caught up in the complexities and struggles we currently face, that we can miss the moments that make us stop, reflect, smile and appreciate.
I had the opportunity to be reminded of those moments this week when CBS 60 Minutes broadcast a piece which included a clip from 1997 of Dorrit St John. Wow – my heart skipped a beat when I unexpectedly saw the elegant, feisty, red haired lady that I once called my mentor. She was an NEWH Founder and a powerhouse! Dorrit was instrumental in helping start the first chapter outside of California – in Atlanta, she was our liaison. What a strong, intimidating force! One I grew from and loved. Definitely a moment to smile and reflect.
A few days later, I received a request from someone else for whom I have great respect. Chris Tucker, our current International NEWH President, someone I have watched grow in her involvement, focus and wise leadership. She always makes me smile! Chris asked if I had any advice to share in getting through this tough personal and economic time.
Like my fellow design professionals, our design teams are working twice as focused and in less than ideal working "set-ups" at home. We have learned new forms of communication (Microsoft Teams is fantastic, and Zoom is not just for family connection); we try to laugh; we practice Affirmations throughout the week (this week's "I am confident", next week's "I will practice self-kindness") and we work with a mindset that we are working for a future – not just for today. It is with this understanding that we stay supportive and connected to our clients, our manufacturers and their (our) representatives, to let them know they are appreciated and not forgotten.
There are four reminders I find helpful: Awareness, Pro-action as Opposed to Reaction, the Importance of People and the reminder not to underestimate the Power of a Positive Mindset!
NEWH underscores the importance of people and provides opportunities for all of us to connect … use this forum to lean on those around you when you are in need … and support those you can support.
Please keep an awareness and gain joy from special moments and help create them for one another. Soon, our special moments will once again become days, weeks and months.
Please stay safe and as one of my wise siblings adds – choose happy! With great respect and appreciation,
Jillian Van Dresser VDC Interior Design
Past President, NEWH, Inc.
---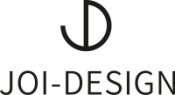 April 2, 2020
Peter Joehnk, Managing Partner, JOI-Design Innenarchitekten
Alicia Sheber, Design and Hospitality Ghostwriter, Read Thread
8 ways hotel design could (and should) change
After surviving these crazy times of the coronavirus, our lives will be changed forever. This whole experience is proof of how the world can come together to solve a crisis. My hope is that we can keep the momentum going and use it as a launch pad for global environmental and social changes. In order to make these wider transformations, we as hotel designers need to change, too. Here are some of the ways our industry might adapt to this brave new world:
1. Travel less for meetings and site visits: the prediction is that airlines will offer lower quantities of flights and at higher prices, which means more and more meetings will take place online. Forced working from home has proven it is possible.
2. Office spaces will become smaller in size and team members will "hot-desk" (share desks) as staff works from home on rotating basis. This reduces expense for design studios, and also lowers traffic on roads and public transport.
3. Even more, designers will intentionally specific environmentally responsible FF&E materials as a way to continue healing our planet.
4. Trade shows and conferences – webinars taking place in conjunction with in-person conferences will grow in popularity, as they allow organizers to reach wider global audiences.
5. Greater opportunities for ongoing education as online courses become more popular.
6. Brain power and technical skills are the basis for luxury design. More thoughtful consumption confirms that blingy flashiness is out and imaginative designs made from ordinary, eco-friendly materials using highly skilled techniques will become the status symbols that no one else can have. People-power wins versus the depletion of rare natural resources.
7. Increased demand for mindful experiences and agritourism will lead to more hotels being designed with meditation spaces, yoga studios, and gardens where vegetables and herbs are grown onsite.
8. A final, game-changing point is the transformation of our value systems. A lot of people are rethinking their situations and life choices now that they've suddenly dropped out of the stressful daily pressure to be "on" 24/7 and optimize their time, the way they work and how they take care of their bodies. They don't want to go back to lives with no time for friends or to focus on their own souls and brains. We're entering a period of greater reflection, increased mindfulness, more soul… and a less hectic pace.
What changes do you foresee in the hospitality industry?
This originally appeared on the HOTELS website April 2, 2020: https://hotelsm.ag/2x336On
Subscribe to HOTELS' free daily newsletter to keep up-to-date with the latest industry news: hotelsmag.com
---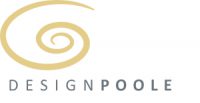 2020 THE YEAR OF VISION March 28, 2020
As we started this year of 2020 it appeared to be a year that would exceed expectations. It would hold career high moments and celebration of new ventures bringing great financial reward to individuals and the company. It appeared to be the "perfect vision" of success.
This picture quickly switched focus to the health and safety of our families, friends and team members and we bonded without thought or question to assure the well-being of one another. We became extremely flexible and resourceful to meet the challenge of separation from our vibrant collaborative studio to continue to do the thing that we all love, "design".
As we work separately we share inspiring stories; teachers driving through neighborhoods honking and waving to their students they miss so much, neighbors smiling and waving at us that we didn't even know we had, pets showing confusion of the new "home office" environment, endearing video of the kids enjoying time with their parents being home, teenagers and young adults starving for personal contact with their family and friends that they used to be fine "chatting" with from the seclusion of their bedrooms.
We have risen to the occasion and will be stronger as we survive COVID 19. The work will come, and the fear will go away. We will find a better life balance with our new learned flexibility and become closer with our families, we will appreciate our team members and acknowledge their contributions, we will be inspired to bring new innovative ideas to our projects that will strengthen community and health and wellness, we will feel great privilege to support our clientele, manufacturing partners and the hospitality industry as we all rebound.
Maybe 2020 could be the "year of vision" after all? It is all in how you define success.
Trisha Poole
President, Design Poole Inc
Executive Advisor, NEWH Inc
---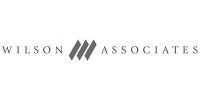 March 27, 2020
This is certainly an unprecedented situation that we all have found ourselves in, but so too has it presented a unique opportunity. This microscopic virus appeals to our sense of flexibility and creativity to reinvent our approach to work, allowing us to revisit the way we do things and find new solutions to ever-present challenges.
As an organization, many of our teams are now working remotely. What a change for designers who once were able to brainstorm, draft, sketch and share their craziest ideas on the spot with their colleagues –– they now have a mouse and a laptop and a world in between them, yet they still work as incredible, creative teams. We are fortunate to have had the amazing support of our IT department to give us the right tools and make us operational from home, but each designer's strong, existing team spirit has brought that infrastructure to life –– without which none of this would have been possible. .
As a business development professional who travels frequently, I am used to working remotely, so I adapted to the change without much difficulty. However, when the whole design team was asked to make the shift to remote work at the same time, the situation required some extra coordination and strong group cohesion. In most offices, we were able to anticipate the Governments 'announcements and organized for each of our teams to begin working from home before we were obliged to do so. This early action enabled all studios to set up smoothly and ensured we were fully prepared when the mandates went into effect.
As the days passed, we quickly adopted a new routine with daily virtual coffee meetings to catch up as a team and set the priorities of the day. We also initiated a virtual regional afterwork session to wrap up the week. Outside of the day-to-day workflow, I even registered for a virtual conference and networking event –– amazing how fast some organizations adapt.
One of the direct impacts is that we spend more time in conversation and meeting than we did before, but communication remains key whether we are working remotely or side-by-side. We are still juggling client calls while trying to preserve some "free" time to work on our own. Ironically, we don't have enough time "alone" some days!
Trust is also essential under these circumstances. There is a real feeling of trust and confidence among the teams that enables us to work efficiently, almost as per normal considering the exceptional situation.
Adversity comes with its positive lessons and outcomes. At Wilson Associates, we are collaborating even more between all studios, and the dynamism among the team is just phenomenal. Maybe we realize how blessed we are to be safe, well, and able to continue working on beautiful projects. We are even finding that we have grown closer to one another, caring for everyone to be safe. Now that we are all at home, there is no more studio, we are all at the same place. This has presented a great opportunity to get to know some colleagues and collaborate more closely than ever before.
Ultimately, this crisis will teach us new lessons, both as a team and as individuals. This is my gut feeling. We will need to question ourselves, question the way we did business and find positive changes for the future… for the better. The industry will certainly face big challenges, adapt and rebound. There is, however, solidarity in the fact that we are all experiencing the same thing, together. It will not be easy, but I'm determined to continue to focus on the positive.
Gwendoline Theodet
Business Development, Wilson Associates
President, NEWH/Paris
---