This event has been canceled. Please stay tuned for future events.

Competition participation deadline extended to January 6th

Get in the holiday spirit with us by participating in our *Virtual* Window Wonderland Design Competition! Imagine the year is anything but 2020, and you have been asked by a local retailer to design their Holiday window display. Designs can be completed in the computer program of your choice. Minimum requirement is a rendered elevation of your design. Charity donation is required for each individual or team participant and ALL contributions will be donated to our student scholarship fund!
CRITERIA:
Use a program of your choice to create your window display. 9'l x 7'6h x 4'd
Participants may register as an individual or team.
Every entry at minimum should provide one view of the whole display from the perspective of a person standing on the street in front of it.
Application deadline: December 16th, 2020 – extended to January 6th!
The Winning Display will be featured in NEWH magazine and also highlighted on our chapter's local social media.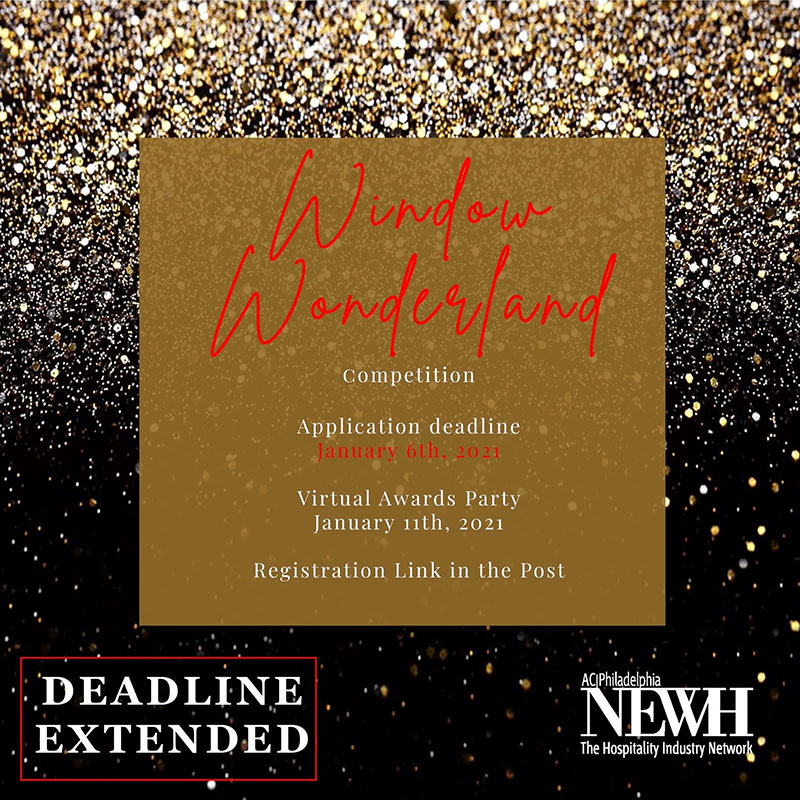 YES! I'd like to make an additional donation to the NEWH/AC-Philly Scholarship Fund! click here