Please add your name to Wait List below if you are interested in attending
**Ticket sales ended Friday, October 7th 12 EST

Join us for an evening of optimism and ethereal beauty as we celebrate the Greater Philadelphia Region's hospitality design and development industry! The night will be filled with flowing cocktails, dancing, dinner, spectacular views of our city's skyline and the people who are shaping the future of Philadelphia.
With this gala we hope to reach our fundraising goal of $50,000 for the 2023 NEWH scholarship fund, half of which will be reserved for students of minority backgrounds.
We kindly request that our honored guests coordinate their formal attire with our theme and colors of "the future" including very peri, silver, white and black. The gala will be held at VUE on 50, located at 1717 Arch Street in Philadelphia on Thursday, October 20, 2022 from 7pm – 10pm. This will no doubt be the party of 2022, held during the last week of Design Philly events.
Sponsorship opportunities are available, click here for full event and sponsorship details! Sign up below your intent to sponsor or contact Amy Mcgee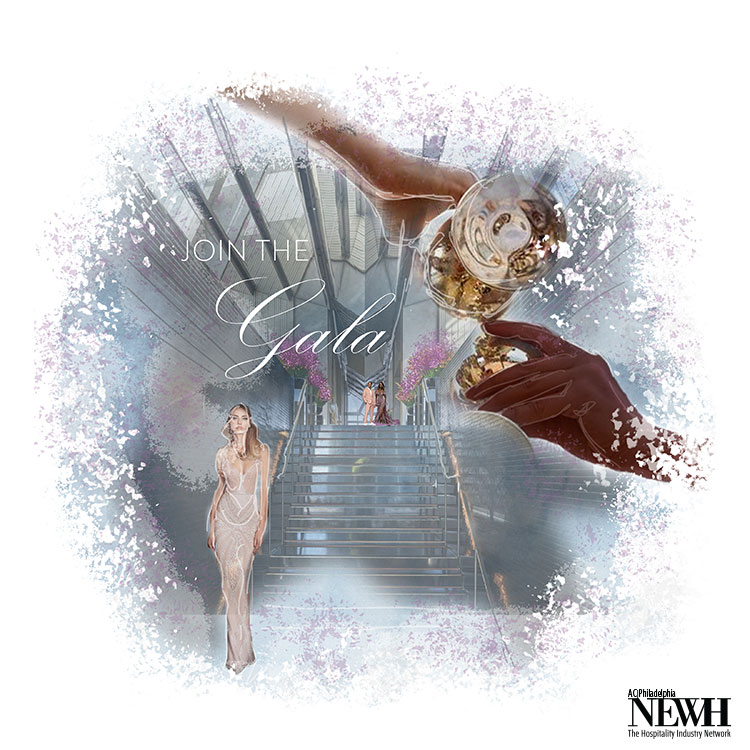 The Fair Market Value of this event is $194 and may be tax-deductible as a business expense. The remainder can be considered a charitable contribution.
NEWH/AC-Philly Region and NEWH, Inc. invite you to attend this event solely at your own risk. Measures will be taken to comply with all applicable health and safety directives, but by attending the event you assume any and all risks associated with your attendance, including without limitation, exposure to the COVID-19 virus.
To sign up for Sponsorship* or add your name to Wait List**:
1) Select desired product from dropdown
2) Click Add to Cart
3) Proceed to Cart to submit registration (Top Menu)
*Upon receiving your sponsorship intent, an NEWH/AC-Philly representative will contact you for payment.

**You will be notified via email if a ticket is available for you.