Attendees
Online registration is closed
You can still attend! If you don't get a chance to pre-register online, just stop by the registration desk when you arrive for your entry badge – please bring business card or complete this form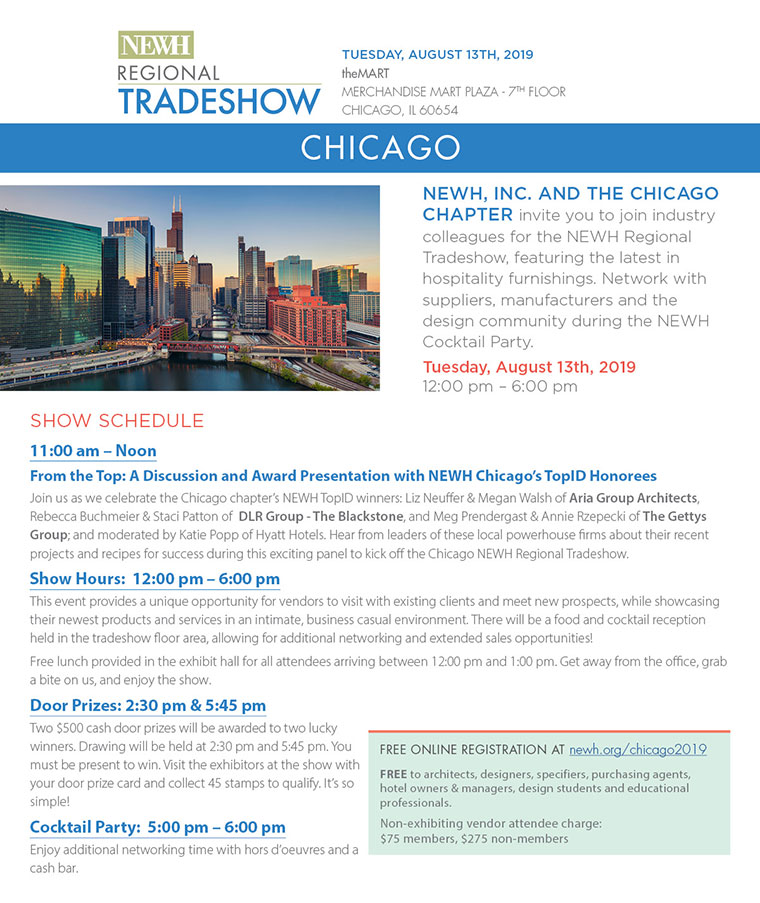 Exhibitors
Booths sold out – click here to be put on wait list
Registration opened for all vendors Tuesday, March 26, 2019 9:00am CST through Friday, March 29th, 2019 6:00pm CST. Those registering within this time-frame were entered into a lottery system. Click here for a description of the lottery system.
Those completing the form after registration has closed are placed on the wait list.
No phone calls please. You will receive an email if a booth opens up.
COCKTAIL FOOD RECEPTION SPONSORS
REFRESHMENT
SPONSORS
MIDDAY SNACK
SPONSORS
COFFEE BREAK
SPONSORS