Online registration is closed.
Any questions? Contact John
Join us for our second Membership Drive of 2022! This time, we're offering a full-fledged Scavenger Hunt where participants will follow clues to various hospitality venues in search of product installations. We'll then all gather post hunt for a curated mini tradeshow at the final clue destination, so make sure you register and join us for this interactive spin on our usual membership event! Note: The first 20 to sign up for this event will get voucher for a free drink during event!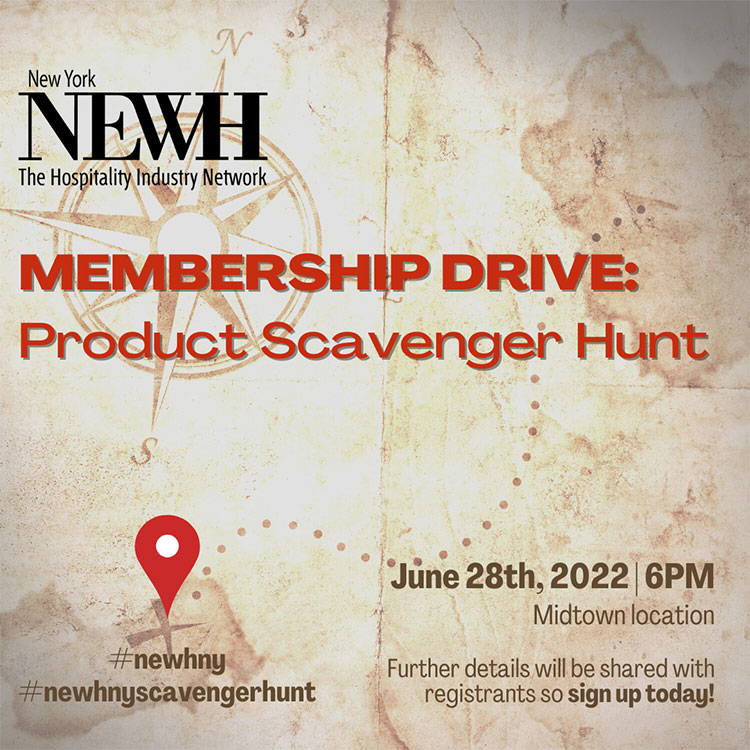 NEWH/New York Chapter and NEWH, Inc. invite you to attend this event solely at your own risk. Measures will be taken to comply with all applicable health and safety directives, but by attending the event you assume any and all risks associated with your attendance, including without limitation, exposure to the COVID-19 virus.