Register Below!
Please join the New York Chapter of NEWH in celebrating our 2018 Scholarship awardees at this Meyer Davis designed space. This Toasty Tuesday event will feature design tours and professional networking over a cash bar of non-alcoholic elixirs.
About NEWH New York:
NEWH is premier networking resource for the hospitality industry, providing scholarships, education, leadership development, recognition of excellence, and business development opportunities. It's about Scholarship, Education, and Business Networking.
In 2018, the New York chapter awarded over $50,000 in scholarships. We are able to raise these funds through membership, business and individual; programming, such as Toasty Tuesday events; and fundraisers, Owner's Roundtable held in June and our upcoming Product Runway during BDNY. (Save the Date: November 11th.)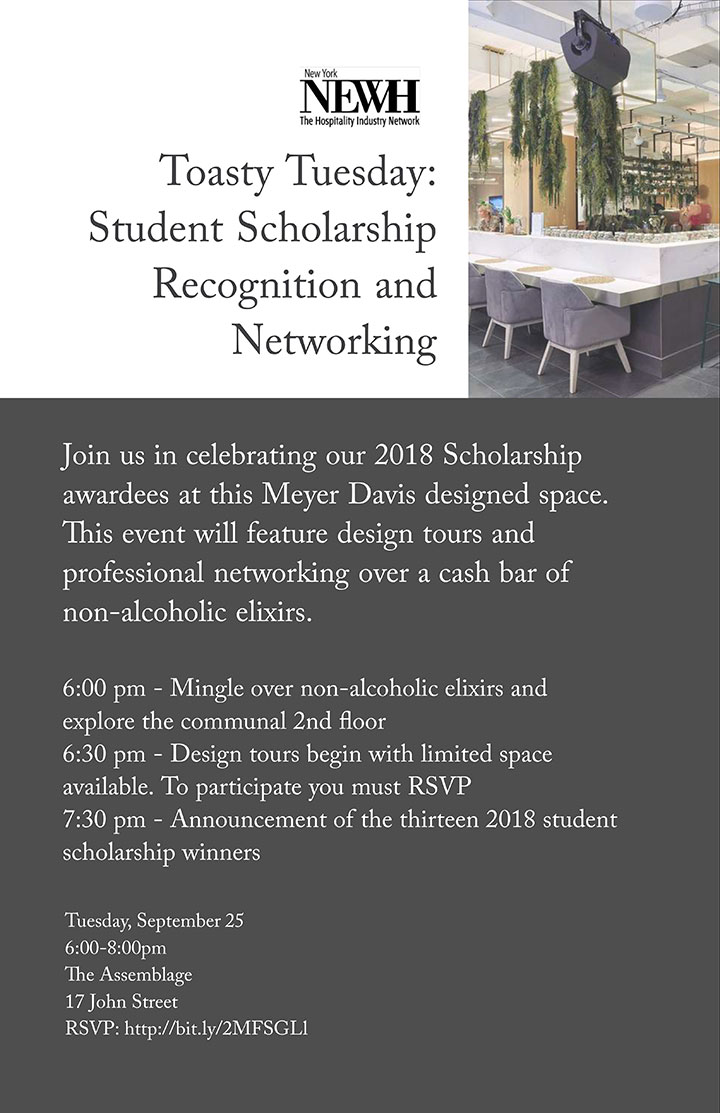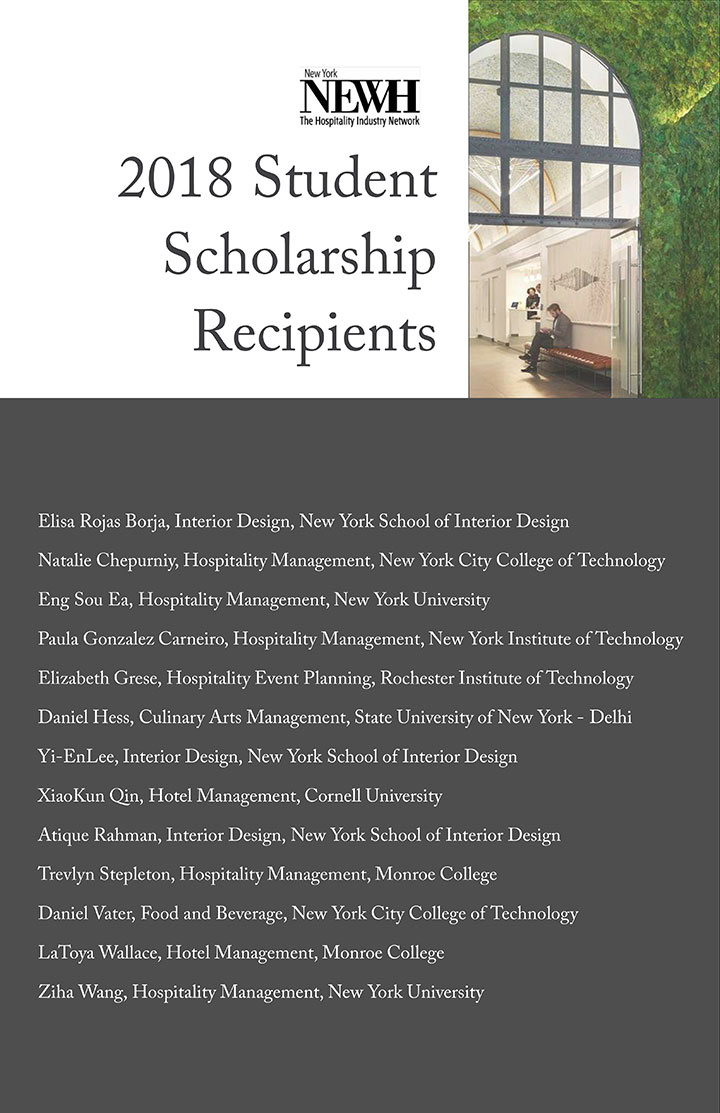 To Register:
1) Select product from dropdown
2) Select quantity desired
3) Click Add to Cart
4) Select any additional products you'd like and Add to Cart
5) Proceed to Cart to submit registration (Top Menu)