Online registration is closed.
IHG® Hotels & Resorts – Featuring Hotel Indigo
This event will take place:
9:00AM PT, 11:00AM CT, NOON ET, 4:00PM GMT (LONDON), 5PM GMT+1 (PARIS/MILANO); 5pm UTC
Registration closed at 11:30am ET on Wednesday, June 23rd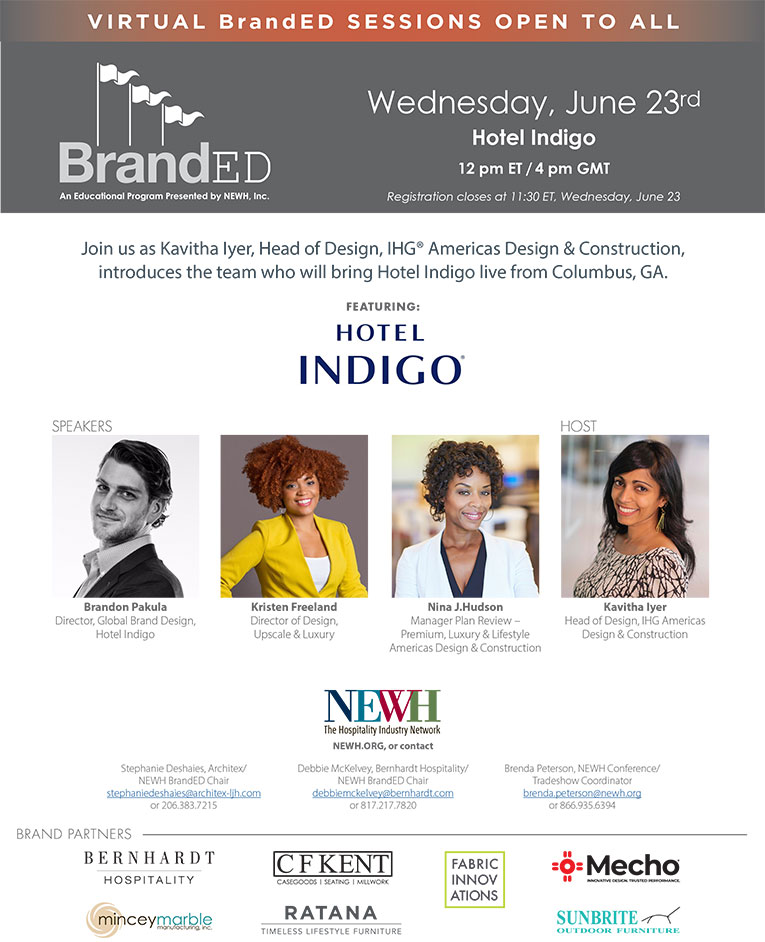 All proceeds of donations go to BrandED Scholarship fund.
*Please consider a $10 minimum donation for this event – thank you!