Registration Closed ~ See you at future events!
Registration closed at 10:30am CST Tuesday, June 9th
Questions, Contact Brenda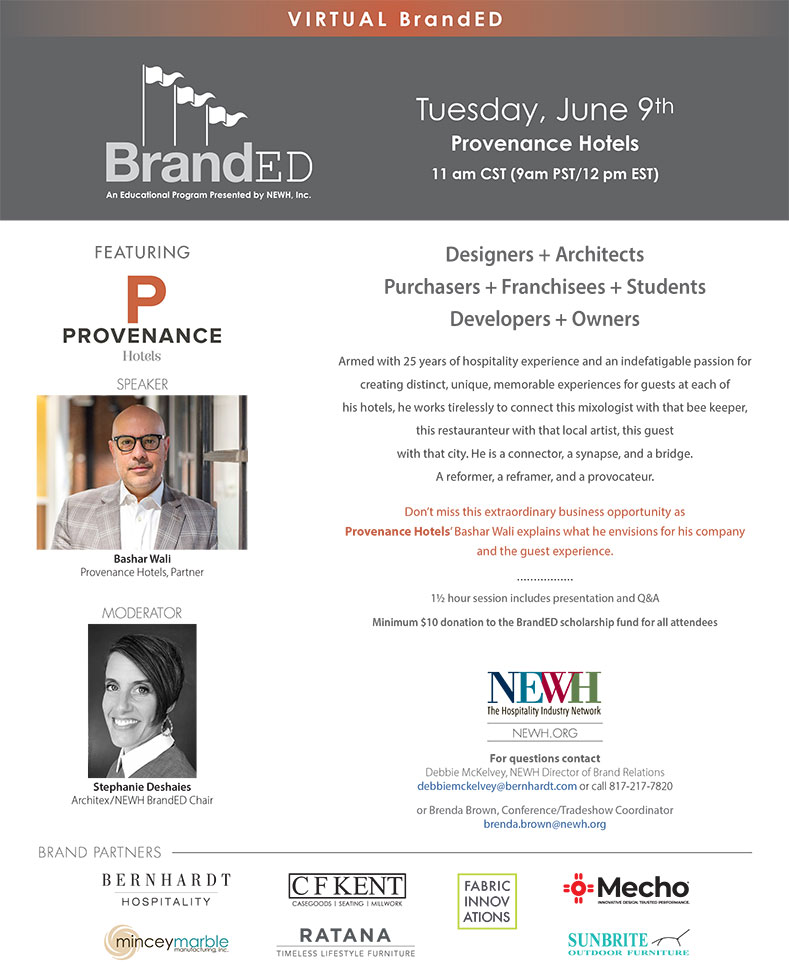 NOTE: This event is open only to Designers, Architects, Purchasers, Franchisees, Students, Developers, Owners
The only manufacturers/reps able to attend this event are those from sponsoring companies. Thank you for your understanding.
Please note – this event will take place at 11:00am CST (9am PST/12 pm EST)
A $10 (minimum) / $25 / $40 donation to the BrandED scholarship fund is required for all attendees