Online registration is closed.
If you are interested in attending, contact Bess at bess@thebestofbess.com
Please join NEWH-NC at The Grandover Resort & Spa in Greensboro on Wednesday, January 23rd for a behind the scenes tour highlighting all of the unique renovations throughout this majestic property.
Registration will take place in the Lobby at THE GALLERY and the tour begins promptly at 4:30 pm in the lobby of the Grandover at THE GALLERY.
Design and Management will lead the tours and speak about the inspiration for the Interiors and the local flavors that define the Penthouse Suites.
Two tour groups will be permitted and space is limited.
Immediately following the Design Tour, Custom Contract Furnishings and The Grandover Resort & Spa are hosting a Wine and Cheese Reception in the 19 & Timber lounge, where our 2018 NEWH-NC Scholarship will be awarded.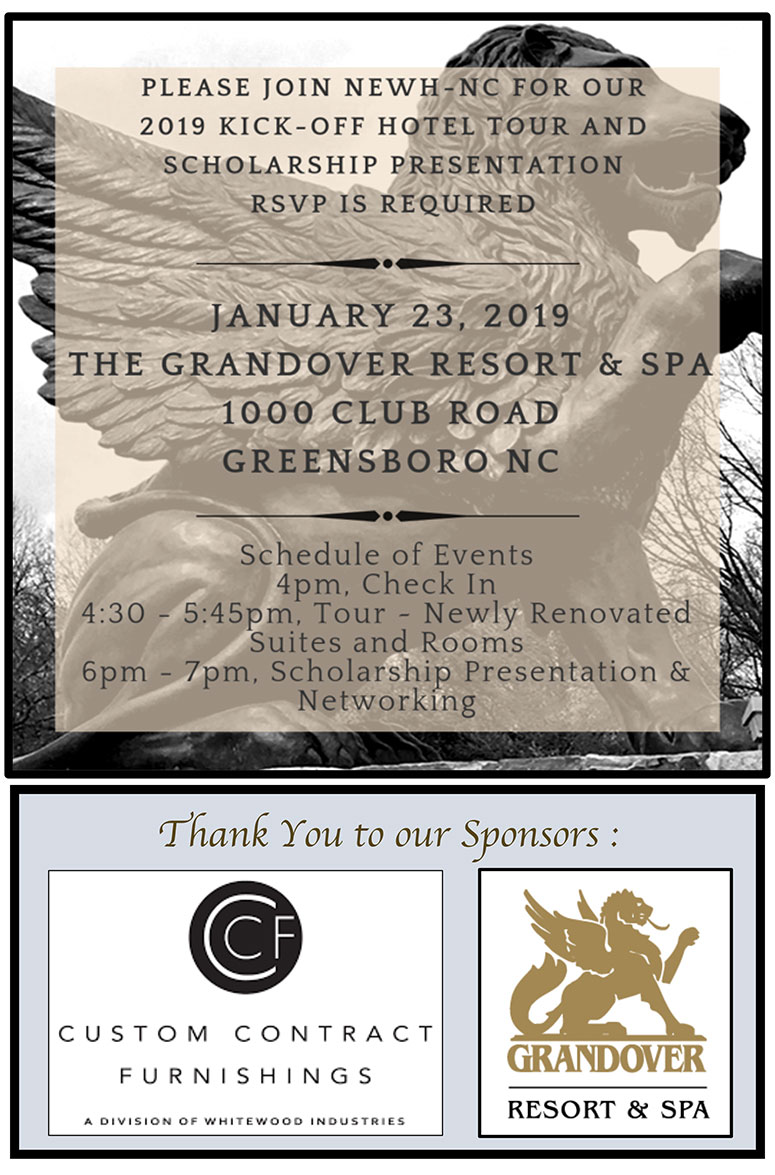 The Fair Market Value of this event is $20 and may be tax-deductible as a business expense. The remainder can be considered a charitable contribution.