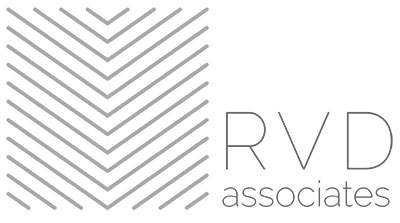 RVD Associates is an international, full-service Interior Design Firm with a diverse and talented team of experts creating unique, memorable, emotionally and dramatically engaging, signature Interior Design concepts for hospitality brands and residential projects worldwide.  RVDA has participated in the creation of Interior Design Concepts for boutique hotels, hotels in mixed-use buildings, restaurants, historic urban settings, resorts, and casinos worldwide, multi-family buildings, high-end residential projects, with experience managing every Phase of the Project from Initial Schematic to Final Installation.  Specialties: Interior Design, Interior Architecture, LEED & Sustainable Design, Space Planning, Furnishing Selections, Art & Artifact Selections, Construction Administration, Purchasing, and Renderings & 3D Perspectives.
rodrigovargasdesign.com
The Hotel Lobby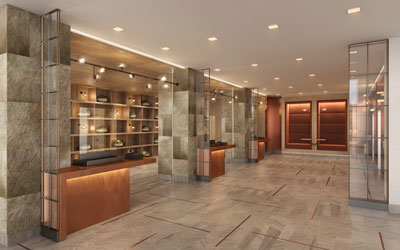 The Hotel Lobby is the epicenter of a hotel. With its local cultural excitement and affectional greetings, hoteliers alike understand its significance on their brand. Our design elements integrate antibacterial materials that subliminally guide while maintaining proper social distancing for guests and employees alike.
Copper was utilized for the critical lobby surfaces; Reception Desks, Screens separating the Reception areas, work surfaces in the Co-Working area, and the tabletops in the Lounge. The beauty of Copper and its alloys containing natural antibacterial, anti-viral and anti-fungal properties allow for not only a safe environment but creates timeless natural beauty.
Copper inlays, incorporated into the flooring patterns, subtly encourage guests to maintain a 6-foot distance. This pattern becomes an integral part of the overall design of the space yet feels timeless and subtle.
Contemporary wing chairs provide barrier protection and personal space from the elements. All furniture upholstery is with bleach-cleanable fabrics. All seats are placed close enough for group interaction while still maintaining the recommended six-foot distance.
Large potted trees and greenery were thoughtfully placed act as a respiratory function and as a mood booster and stabilizer in large open spaces.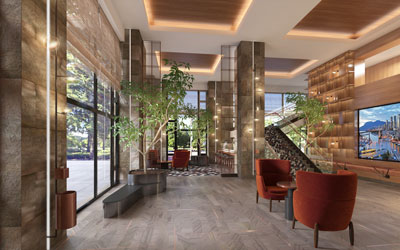 At the reception desk, we placed touchless hand sanitizer dispensers and custom boxes for wipes and tissues. Transparent glass screens are installed in high interaction spaces to avoid bacteria transfer for the safety of guests as well as employees. We also made non-permanent changes and design decisions such as these that we believe we will overcome this. Until then, we have included these design elements to fit seamlessly into the current design.
Custom stations with antibacterial wipes and touchless trash bins integrated into the column poles also provide decorative lighting. Custom Sanitizing Stations placed at all points of contact and intermittently throughout the Lobby space create ease of access. Each station includes a touch-less hand sanitizer dispenser, a dispenser for wipes, and a small no-touch trash bin for disposal.
With an eye on the future, our overall design strategy is subtle, elegant, optimistic, and timeless.
TEAM MEMBERS:
Tina Wilson, Strategy & Development
Jessica Payne, Designer
Devon Williamson, Sr. Designer
Danielle Fox, Principal Designer
Rodrigo Vargas, Principal in Charge