This event has been postponed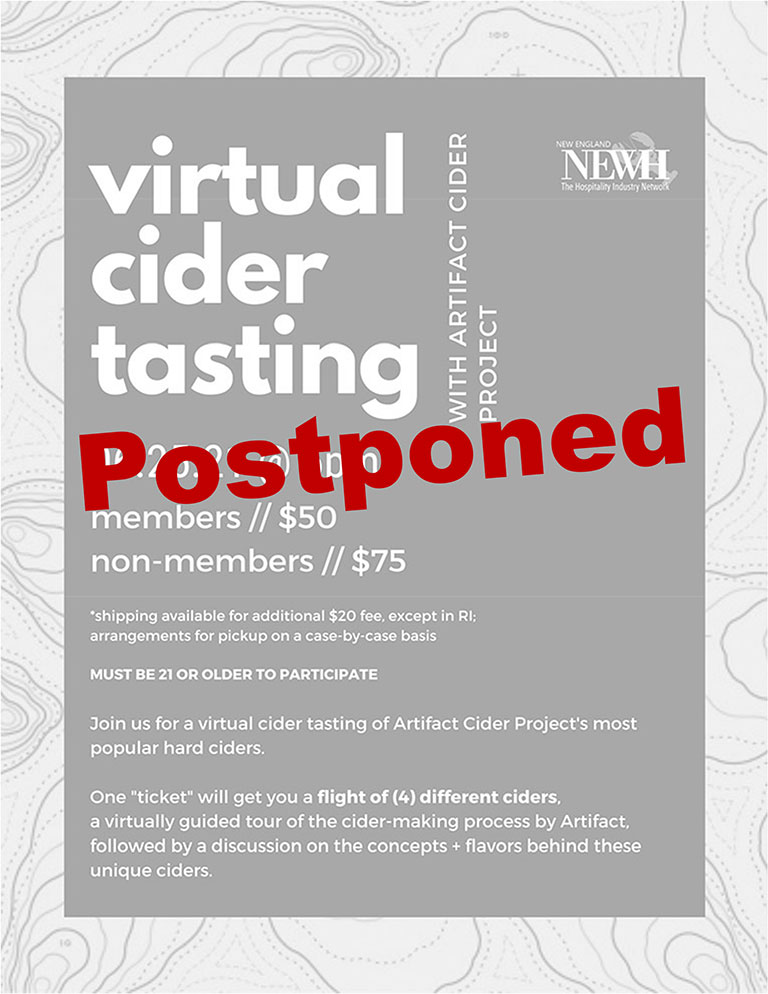 The Fair Market Value of this event is $35 and may be tax-deductible as a business expense. The remainder can be considered a charitable contribution.
*2 Options:
Have ciders shipped to you:
You can choose to have the ciders shipped to you for an additional $20 – choose Shipping option below. Deadline to sign up to have the ciders shipped is June 14th at 3pm EST. (continental US shipping only – no shipping available to AL, MS, UT, KY, DE, or RI*)
*NOTE: If you live in RI, please enter your full address into the shipping field on the checkout form and we will reach out to coordinate a pick up/drop off location – you do not need to choose the +$20 shipping option below)
Pickup ciders:
The deadline to sign up for the event for pickup will be June 18th. The dates for pickup will be June 18th through June 23rd.
NOTE: There are two locations for pickup from Artifact – Cambridge and Florence (both in MA). You will indicate your pickup preference upon checkout.
Cambridge (Central Square) Location
438 Massachusetts Ave Unit A
Cambridge, MA 02139
Florence Location
34 N. Maple Street, Suite 15
Florence, Massachusetts 01062
Questions? Contact Alli