This event is Sold Out.
If you have questions on the event, please contact Jennifer Haycox, Fundraising Director, at newhnw.funds@gmail.com
Savor is the premier annual event celebrating scholarship and excellence in our industry through an extraordinary evening of outstanding food and wine. We will be promoting opportunities for future industry leaders by raising money for educational scholarships, award our 2019 scholarships to deserving recipients, and honor our 2018 TOP ID design firms. Our goal is to raise over $40,000.00 for our scholarship fund through our evening of live and silent auctions. Monies raised will be will be awarded at our 2020 Savor Uncorked event. We are raising money to make a difference and change lives.
Ride Share encouraged although there is street parking and parking lots located in the following spots:
Bell St and 1st
Blanchard St and 1st
Bell St and Western Ave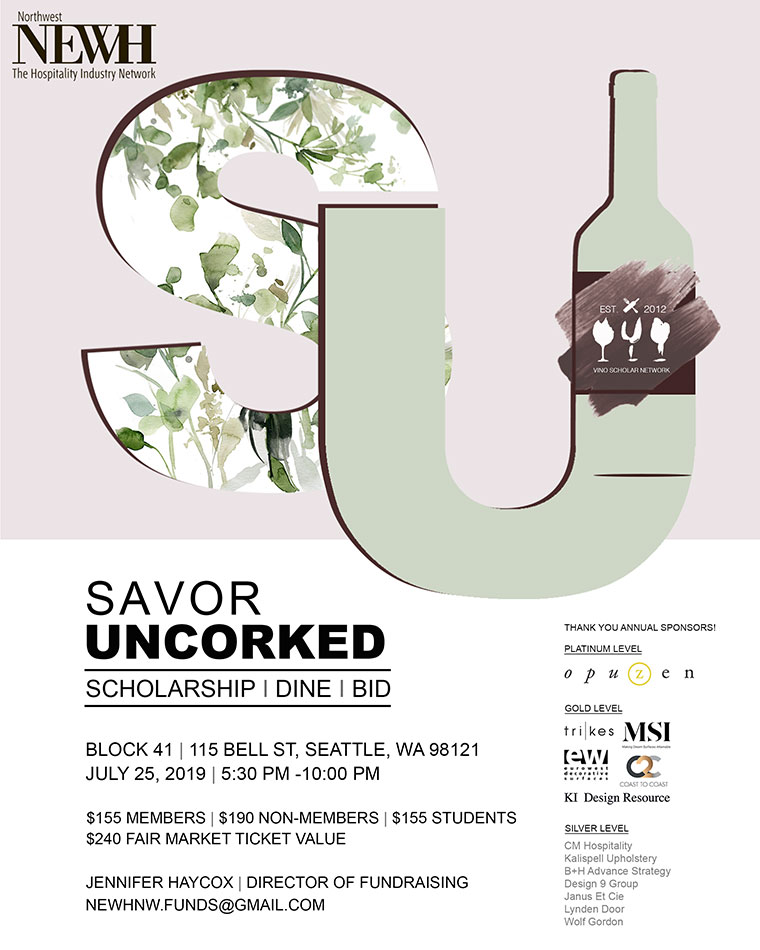 The Fair Market Value of this event is $240 and may be tax-deductible as a business expense. The remainder can be considered a charitable contribution.