Online ticket registration is closed.

We are thrilled to announce our Golden Palms Event happening Friday, October 16th hosting our annual Hospitality Excellence Awards! We will be awarding our scholarships to 5 students totaling $30,000, our Golden Palm Awards, a Joyce Johnson Award and finally announcing our Top Interior Design Firms for 2021!
Thank you so much,
NEWH South Florida Golden Palm Committee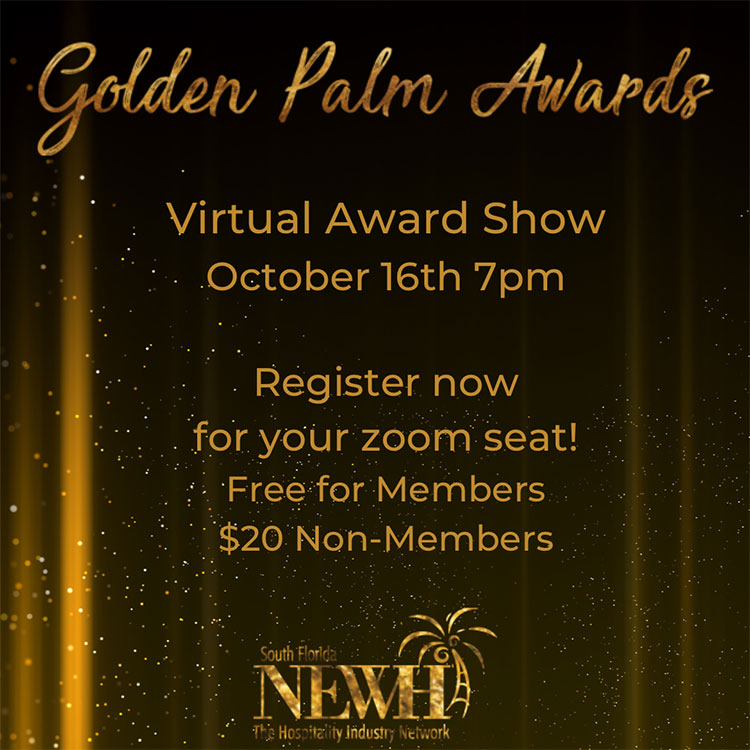 The Fair Market Value of this event is $0 and may be tax-deductible as a business expense. The remainder can be considered a charitable contribution.
*Registrants – watch for an email from a chapter representative with the Zoom link to the event.