click on thumbnails to see entire album
December 8, 2022 – VINTAGE HOLIDAY GALA – Our Vintage Holiday Gala was held on December 8 set in the heart of Atlanta's west-midtown creative district, The Westside Warehouse. It was the perfect setting for our 220+ guests from the industry's leading design firms, manufacturers, and our friends from IHG Hotel and Resorts. We were honored to name our 2023 NEWH Atlanta TopID firms: Banko Design, Larson Nichols and The Johnson Studio. We were proud to award $50,000 in scholarships to 5 astounding students, Acacia Allison Uechi, Amira N. Richardson, Camryn Elise Willis, Madeleine Ellis Smith, and Kalah Viann Lee. Madeleine is the second to receive the IHG Kevin Woodard Memorial Scholarship and Kalah received our first ever IHG GoodConnections Scholarship.
September 29, 2022 – NEWH ATLANTA TRADE SHOW – The NEWH Atlanta Regional Tradeshow returned on September 29th at the Cobb Galleria Center. Designers came from all over the southeast to see product from almost 200 vendors. Prior to the event a panel discussion led by our own Director of Programming, Jennifer Cahill, was entitled, "Are We There Yet…?" Panelists Betsy Hughes, Managing Director, 11fiftynine; Ian Hunter, Regional Director, Dwell Design Studio; Henri Munyengango, Regional Director, IHG; Foreman Rogers, Principal, BLUR Workshop; and Kendall Rogers, Co-founder Pixel Design Collaborative discussed the future of "live, work, travel" look like in a society where the office has gone mobile.
September 28, 2022 – THE KIMPTON SYLVAN HOTEL TOUR – An outstanding new addition to the IHG portfolio, this The Sylvan is an unexpected oasis in an area known as the Beverly Hills of the South. From the supper club-style restaurant to the cheeky rooftop bar (voted one of Esquire's Best Bars in America in 2022) this sprawling 1950's residential building was transformed into a unique, boutique enclave.
September 2022 – IN FULL DISCLOSURE – EQUITY, INCLUSION AND DIVERSITY EVENT – A behind the scenes view for junior and senior students within the Atlanta Public School System to explore potential career paths within the hospitality and hotel lodging industry. Partnered with our chapter, IHG Hotels & Resorts hosted the event at their headquarters in Atlanta. We engaged students with a panel discussion of industry veterans from design, sales, and IHG leadership; workshops specifically about personal branding and hotel design; and ended the day with a tour of the IHG Flagship hotel, the Crowne Plaza Ravinia. The students were enthusiastic to learn from BIPOC in our industry and the experience needed to obtain these types of roles.
Virtual CEUs – We have found CEUs to be a great opportunity to share educational knowledge to members of our NEWH Atlanta community and to become a valuable resource. CEUs are presented monthly via ZOOM with promotional emails and social post communications, along with attendee registration. Those companies that have presented include: Brentano, OmniMax International and Aquafil-Econyl.
August 2022 – GOODCONNECTIONS – FUNDRAISING EVENT – An exclusive fundraiser event supporting NEWH Atlanta student scholarships in partnership with IHG Americas Design & Construction and IHG Procurement. A one-day networking event, where IHG executives and team members along with NEWH TopID firms would go one-on-one with select vendors and manufacturers for an exchange of conversation and presentations with manufacturers and vendors. Approximately $20,000 was raised for student scholarships.
May 17, 2022 – Tour of Bellyard – West Midtown Atlanta, a Tribute Portfolio Hotel located in Buckhead, the heart of where Atlanta's old stockyards and railway used to be; giving a nod to this time period and its history with thoughtfully designed elements throughout the hotel.
May 5, 2022 – Golf FUNdraiser – Our anticipated Golf FUNdraiser brought a fantastic turn-out on a beautiful day, with lots of excitement and fun for a great cause. NEWH Atlanta would like to thank all of our sponsors, for their contributions and generosity which allows NEWH Atlanta to continue providing students with opportunities through scholarships.
March 15, 2022 – Hyatt Centric Tour – a special evening at the Spaceman Rooftop Bar hosted by Rachel Snow and The Johnson Studio. A one of a kind rooftop bar and lounge, featuring two outdoor terraces and spectaeular views of the Atlanta city skyline and vistas beyond.
April 9, 2022 – Student Portfolio Review – In April, students at SCAD Atlanta had the opportunity to have their portfolio reviewed by an industry professionals and a one-on-one conversation. Our industry professionals for this event included: Jeff Vecchiarelli, VP Design Ulster Carpets; Emily Clarke, Senior Designer Gensler; and Betsy Hughes, Managing Director 11FIFTYNINE.
December 2021 – In December, we were excited to close the year with our in-person 2021 Holiday Gala Awards event, recognizing Atlanta's 2022 ToplD firms (Design Continuum, Inc., Design One Studio, and Sims Patrick Studio), and Student Scholarship recipients (Atefeh Langoroudi, Callie Welsh, Kristin Kynard, and Laura Alderman). Camryn Willis was awarded the IHG Kevin Woodard Scholarship. This event is one of our largest fundraising events providing scholarships to students pursing hospitality careers. We kicked off 2022 with a tour of Wylie Hotel in Ponce de Leon designed by Pixel Design Collaborative and where we met for the first time this year with our board and committee chair members. Soon followed our Valentine Cheers Ice Skating social event, although cold we had great attendance. Our President, Penny Shelton and Director of Student Relations, Debanshee Kalani spent a day at SCAD-Atlanta educating students on scholarship opportunities and how to get involved through our local chapter. Providing resources for our members and our design community is very important one of those resources include virtual CEU's every month from our corporate member sponsors. We look forward to the many activities, everits and educational opportunities planned as we navigate through 2022.
October 20, 2021 – NEWH/Atlanta with IHG hosted 'Professional Journeys in Hospitality' for a conversation about the dynamic careers of diverse hospitality leaders. Check out the recording here!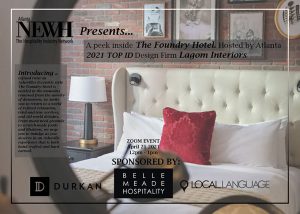 April 21, 2021 – NEWH/Atlanta offered a peek inside The Foundry Hotel – hosted by Atlanta 2021 TopID firm Lagom Interiors. Miss it? click here to check out the recording!
March 25, 20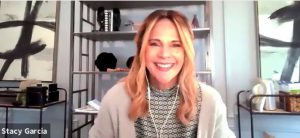 21 – NEWH/Atlanta together with NEWH/Rocky Mountain welcomed Stacy Garcia presenting 'Embrace the Uncomfortable: How to overcome your fear and live a life of purpose' – Miss it? click here to check out the recording!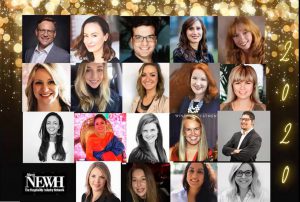 December 10, 2020 – NEWH/Atlanta held its 2021 Virtual Awards Event! The 2021 TopID recipients and the student scholarships awards were presented.
If you missed it – click here to check out the recording!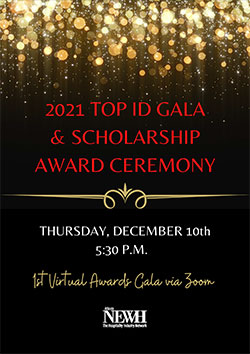 Check out the 2020 Gala Bill!
December 5, 2019 – NEWH/Atlanta held its annual holiday gala and awards show at the Fox Theatre. Attendees celebrated the 2020 TopIDs and student scholarship recipients! click here to view entire slideshow
August 20, 2019 – NEWH/Atlanta enjoyed a happy hour event at Cold Beer.
July 25, 2019 – Over 80 Atlanta chapter attendees came together in July to create 100+ colorful, designer Tutu's for the Tutu-Capers charity. Tutu-Capers delivers tutus and super-hero capes to medically fragile children in our local hospitals, and you can bet we helped put big smiles on their faces! Enough donations were raised by our event Group Sponsors for all tutu supplies, and for cape materials we were able to donate as well.
The event was hosted and catered by Mannington Commercial at their design center, and along with event sponsors, provided food, beverages, a membership giveaway and prizes. Thank you to Mannington, Gio Tile, Encore Hospitality, Durkan, Royal Thai, BCA Hospitality, RH Contract, Farrar et Cie, and Maxwell Fabric. Thank you also to our many Group Sponsors and your guests!
The fun of the evening was captured by Chuckyfoto, who donated his time and talent. We hope you enjoyed the event, and these amazing photos by Chuckyfoto!
Community Service Chair – Christine Lakso/Soft dB
Committee members: Jessica Kendrick/BCA Hospitality, Jennifer Butler/Royal Thai, Rebecca Coles/InnVision
click thumbnail to right to see photos, or click here to view entire slideshow
June 18, 2019 – NEWH Atlanta held its annual golf fundraiser on June 18th, 2019 at St. Ives Country Club. A great time was had by all while raising money for NEWH's mission of education and scholarship! click thumbnail to right for pictures, or click here to view entire slideshow
March 5, 2019 – NEWH/Atlanta held a student professional development workshop at Mannington Commercial Design Center. Students participating had their portfolios and resumes reviewed by industry professionals and received great one-on-one feedback! click thumbnail to right for pictures
December 6, 2018 – NEWH/Atlanta held its Holiday Gala featuring TopID and Scholarship Awards! click here to view entire slideshow
October 9, 2018 – NEWH Atlanta held its annual golf fundraiser at St. Ives Country Club. This year's theme was Rustic Lumberjack. A great time was had by all while raising money for NEWH's mission of education and scholarship! click here to view entire slideshow
August 23, 2018 – NEWH Atlanta toured the Hotel at Avalon and enjoyed networking with the Johnson Studio at South City Kitchen. click thumbnail to right for pictures
July 26th, 2018 – Our NEWH Atlanta Community Service Committee organized a "Tapas & Tutu's" volunteer event where our members and guests gathered at the new Mannington showroom to make and donate Tutus for Tutu-Capers, an organization dedicated to providing super hero capes & tutus to children in our local hospitals.
With help from many generous Event & Team Sponsors, we were able to provide the supplies and talent to make over 80 designer Tutus.
This special night was a sell out, full of networking, creativity and fun – all for such a great cause! Some friendly competition added to the fun, where prizes were awarded for various design themes.
Check out this Tutu-Riffic night – click on photo thumbnail to the right or click here to view entire slideshow
December 7, 2017 – On Thursday, December 7th NEWH Atlanta hosted its annual Holiday Gala and Awards Ceremony at the historic Fox Theater. The event was a huge success and sold out. A huge thank you to Dallas Bentley, Scholarship Director and Brian Hew, Scholarship Chair and their amazing event committee for coordinating this event. click here for full slideshow
October 3, 2017 – NEWH Atlanta chapter hosted its Annual Golf FUNdraiser at one of Atlanta finest Country Clubs, St. Ives Country Club in Johns Creek, GA.  Over $21,000 scholarship dollars were raised during this years' tournament.  A special thanks to the Golf Committee and Volunteers that truly raised the bar again this year with making this an extraordinary event. And as always, a special thanks to our participants, and especially, our sponsors that make it all possible. click thumbnail to right for pictures
April 20, 2017 – The NEWH/Atlanta chapter held its annual bowling fundraiser at the BowlMor in Atlanta. This year's theme was "Awkward Family Portraits." Attendees enjoyed a fun night of networking while raising money to support NEWH's mission of education and scholarship. click here to view entire slideshow
December 1, 2016 – On Thursday, December 1st NEWH Atlanta hosted its annual Holiday Gala and Awards Ceremony at the historic Fox Theater.  This marked the first time the chapter combined its annual Holiday party with Scholarship and Top ID Awards ceremony.  The event was a huge success and sold out with higher attendance then previous events.  A huge thank you to Jennifer Wellman, Scholarship Director and Dallas Bentley, Scholarship Chair and their amazing event committee for coordinating this event. click here to view entire slideshow
November 3, 2016 – NEWH/Atlanta hosted its 2nd Annual Sandwich Showdown making sandwiches for Atlanta's Homeless.  Over 1,000 sandwiches were made beating last years record!  Thank you to all who came out and volunteered! click thumbnail to right for pictures
October 18, 2016 – NEWH/Atlanta hosted a hotel tour at the new AC Buckhead designed by local firm Design Continuum, Inc.; Architect: Cooper Carry; Developer: Noble Investment.  NEWH/Atlanta offered it's members free headshots. click thumbnail to right for pictures
September 20, 2016 – For the second straight year the NEWH Golf Fundraiser was held at one of Atlanta finest Country Club, St. Ives Golf & Country Club in Johns Creek, GA. In 2015, the Fundraising team decided to move the event to this facility and we raised a record setting amount of over 16K.  Wanting to carry on the tradition. St. Ives hosted our event this year and helped us to successful exceed that amount by 20%. I want to give a special thanks to my Golf Committee and Volunteers that truly raised the bar again this year with making this an extraordinary event. And as always, a special thanks to our participants, and especially, our sponsors that make it all possible. Looking forward to seeing everyone on course in 2017. click here to view entire slideshow
August 16, 2016 – NEWH/Atlanta toured John Portman's famed Atlanta skyscraper, newly renovated by Hirsch Bedner Associates. click thumbnail to right for pictures
June 23, 2016 – NEWH/Atlanta held its annual fundraising event featuring service dogs from Canine Assistants. Many donations were collected for these awesome service animals.  The event was held at Bowlmor Atlanta and was a smashing success thanks to our Sponsors and Members! click thumbnail to right for pictures
April 26, 2016 – NEWH/Atlanta hosted their 2nd Annual Student Portfolio located at the gorgeous Porcelanosa Showroom.  Industry students benefited from an evening of informative design advice, career coaching and resume review by some of Atlanta's top designers. click thumbnail to right for pictures
March 22, 2016 – NEWH/Atlanta toured the beautiful Hotel Indigo Vinings designed by the talented group at Studio Abode. click thumbnail to right for pictures
NEWH Atlanta 2016 RTS Panelist Discussion: Hospitality Outlook January 22, 2016 – The Atlanta chapter held a Panelist Discussion at their 2016 Regional Tradeshow to discuss topics concerning the hospitality outlook.  Moderated by Michele Finn, President, Hospitality Media Group and featuring Atlanta based industry leaders: click thumbnail to right for pictures
Carlos Asensio, Project Manager, Noble Investment Group
Larry Carver, President, Carver & Associates
Alice Limer, Founding Principal & CEO, Fusion A.I. Design, Inc.
Mark Linch, SVP Project & Technical Services, Capella Hotel Group
NEWH Atlanta 2016 RTS After-Party – On Friday, January 22nd the Atlanta chapter gathered for the 2016 Regional Trade Show & After-Party.  The chapter recognized and celebrated the three 2016 Top ID hospitality firms: click thumbnail to right for pictures
Carver & Associates | Griffin, Ga
Fusion A.I. Design, Inc.
Sims Patrick Studio
NEWH Atlanta Sip & Social January 21, 2016 – On Thursday, January 21st the Atlanta chapter hosted a Sip & Social to welcome out of town exhibitors and the NEWH International Board of Directors to Atlanta for the 2016 NEWH Regional Tradeshow at Cobb Galleria. click thumbnail to right for pictures
Ending the year with another great event, on December 10th,2015 the Atlanta Chapter hosted it's Jingle and Mingle holiday party at the Hyatt Atlanta Midtown.  At the event, the Atlanta chapter thanked it's outgoing 2015 Board of Directors and welcomed it's Incoming Board of Directors. click here to view picture album
On Tuesday, October 20th, 2015 the Atlanta Chapter hosted there annual golf tournament in an effort to raise scholarship funds.  It was a beautiful day for golf at the St. Ives Country Club in Johns Creek, GA.  The golf fundraiser raised over $13,000 towards scholarship, which is more then other year prior. click here to view picture album
October 15, 2015 – NEWH/Atlanta held a Member Appreciation event called Margaritas and Mugshots. Members were able to get their photo take from a professional photographer. click thumbnail to right for pictures
September 22, 2015 – NEWH/Atlanta toured the Embassy Suites located near Atlanta Airport,
designed by the NEWH/Atlanta TopID firm, Fusion Architectural Interior Design.
click here to view slideshow
August 27, 2015. NEWH teamed up with IIDA for a great sustainable event hosted in the trendy area of Tech Village in Buckhead. click thumbnail to right for pictures
June 25, 2015 – NEWH/Atlanta held its annual fundraising event featuring service dogs from Canine Assistants. The event was held at Bowlmor Atlanta – a new location for this event. click thumbnail to right for pictures
April 16, 2015 – NEWH/Atlanta's annual scholarship awards ceremony at the Fox Theater. click thumbnail to right for pictures
March 10, 2015 – NEWH/Atlanta toured the beautiful Westin Hotel designed by Black Dog Studios in the newly renovated Westin Peachtree Plaza. click thumbnail to right for pictures
October 2, 2014 – NEWH/Atlanta hosted its annual scholarship fundraising tournament. Attendees enjoyed a day of networking, prizes, and dinner while raising funds for NEWH's mission of scholarship and education. click thumbnail to right for pictures
July 24, 2014 – NEWH/Atlanta held its annual bowling tournament and scholarship fundraiser. Attendees enjoyed a fun-filled night of bowling to raise money for NEWH's mission of education and scholarship and give back to our community benefiting the Atlanta Humane Society. Prizes were awarded to the teams with the best scores and the most creative use of COLOR! click thumbnail to right for pictures
April 2014 – Hyatt Hotel Tour. click thumbnail to right for pictures
April 23, 2014 – NEWH/Atlanta hosted the NEWH Regional Tradeshow. Attendees enjoyed networking with peers after the tradeshow at the after party hosted by NEWH/Atlanta Chapter. click thumbnail to right for pictures
March 27, 2014 – NEWH/Atlanta honored its 2014 scholarship award recipients at the Fox Theatre Egyptian Ballroom. Congratulations to our awardees! click thumbnail to right for pictures
December 10, 2013 – NEWH Atlanta 360 Soiree in the Sky – An amazing event hosted at the beautiful Weston Tower in downtown Atlanta. Complete with a revolving floor, guests got to enjoy a fabulous sunset followed by twinkling city lights. A big "thank you" to Black Dog Studios, designer of the newly renovated space, for making it an informative yet fun night! click thumbnail to right for pictures
September 17, 2013 – Homewood Suites/Hilton Garden Inn Tour – NEWH/Atlanta Chapter, Design Continuum, Inc., and our Sponsors celebrated this unique new Midtown landmark as part of our Summer Hotel Tour Series of 2013. click thumbnail to right for pictures
September 10, 2013 – CEU Event – Design in the Park – NEWH/Atlanta and Arnold Design Resources hosted a special summertime learning event in the Piedmont Garden Tent. The programs illustrated how coated fabrics, such as upholstery vinyl, are manufactured and specified. Sustainability and how coated fabrics fit into environmental design and green building standards were examined. New trends in various design applications and how coated fabrics contribute to the health, safety, and aesthetics of these spaces were discussed. click thumbnail to right for pictures