Pride Month Spotlight
Todd Baxter Fuller
TODD, LLC
Atlanta Chapter, Vice President of Development
RECOGNITION
RECOGNIZING THE CONTRIBUTIONS THAT THE LGBTQ+ PEOPLE HAVE MADE IN THE HOSPITALITY INDUSTRY IN ATLANTA
Todd has a BFA in Interior Design from the University of Georgia and was a Hospitality Designer for 10 years, working for several Atlanta firms. 15 years ago he crossed over to sales and is now a multi-line representative covering Georgia, Tennessee, and Alabama. Todd, his spouse Nicholas, and their daughter Birdie, live in the East Atlanta Village with 2 dogs, 2 cats, and 11 chickens.
How do you celebrate pride and what does it mean to you?
Every day, Pride is me recognizing that I am just what my creator intended. I will not feel shame for who I am, how I live my life, or my journey to get to this point, although I definitely add a few more rainbows to my world in June (World Pride Month) and October (Atlanta's Pride Celebration & National Coming Out Day, Oct 11). I grew up not knowing an LGBTQ+ community and felt very isolated, freakish, and especially because I was raised in the church, I felt a lot of shame. As an adult, I feel a sense of duty to be more open for that person who might be feeling shame and freakish too. I want them to know they are not alone, they have an ally, and they are loved.
What do you want people in the hospitality industry to know about LGBTQ+ people?
In most of my experiences, people that work in Hospitality encounter all kinds of people and get to see the person, the human side of everyone. Most of us are pretty familiar with the LGBTQ+ community, however, there does seem to be a lot of uncertainty if one is not sure of the gender of a person. The kindest, most hospitable thing one could do is to ask that person for their preferred pronouns and then making an effort to use those pronouns when talking to them or about them. From my experience it isn't always easy, but typically a kind attempt goes a long way and practice makes it easier.
RESILIENCE
CELEBRATING THE RESILIENCE OF THE LGBTQ+ COMMUNITIES THAT HAVE FACED DISCRIMINATION FOR AGES.
Religion has been a source of both solace and suffering for many LGBTQ+ Americans – too many have been forced to leave those communities behind because of condemnation. You are very active at Saint Mark United Methodist Church, what advice would you give to LGBTQ people on how to connect with a supportive religious group in Atlanta?
My advice to an LGBTQ+ person of faith is to not give up on the faith when the people fail you. Many children are raised in some kind of religious faith and it can be devastating for an LGBTQ+ person living their truth to be rejected by their church for who they love or how they express their gender. I lost my church so I gave up on my faith for a long time; it took many years to reconcile. Today, especially in the city limits, simple internet searches will provide places for all religions and worship experiences that are loving and accepting of the LGBTQ+ community.
RESOLVE
RESOLVING TO DO BETTER AND STAND TOGETHER AGAINST DISCRIMINATION AND HATE;
BUILDING A MORE PROSPEROUS AND EQUITABLE COMMUNITY.
Have you seen anything inside of Hospitality industry that made you say "Let's do or change this for the LGBTQ+ community?"
Attending the recent meetings for Equity, Inclusion, and Diversity through NEWH, I have become more aware that we are a pretty homogeneous group. There are also a few gay men and a few people of color, but I have to wonder how our industry could be better if the demographics of the people working in hospitality more reflected the demographics of our world. NEWH was ground breaking in supporting women in the Hospitality Industry and I am excited to see us extending our hand to be more inclusive of all people.
You participated in The 2021 AV200 Ride (AIDS Vaccine 200) which contributes 100 percent of all funds raised by you and the other riders will go to the Emory Vaccine Center, Jerusalem House, Positive Impact Health Centers, H.E.R.O. For Children, AID Atlanta and its newest beneficiary – Athens-based Live Forward. How did you become involved with the initiative?
When I was a kid, having a bicycle was freedom and on weekends I would pack a lunch and take off on all day bike rides and start bike clubs with other kids in the neighborhood. I have always loved cycling and was very excited to find the AV200. At first it was a challenge: 200 miles in 2 days! Soon it was about the cause: HIV/ AIDS research has been notoriously underfunded and yet in 2020 about 690,000 people have died from AIDS related causes and 37.6 million are living with HIV worldwide. The beneficiaries of this this ride are working locally every day to find a vaccine, help people living with HIV, and preventing others from contracting HIV.
RESOURCES
EDUCATE + EMPOWER
40% of homeless youth population identifies as LGBTQ++. More than half the homeless youth have been rejected by their families after they come out. Even on the street they face discrimination, harassment violence and sexual abuse. What associations or groups within the LGBTQ+ community do you recommend?
Lost and Found Youth's Mission is to end homelessness for LGBTQ youth by providing them with the skills and support needed to live independently.
24/7 Talk & Text Hotline
678-856-7825
For local resources, the City of Atlanta has a section of their website dedicated to LGBTQ+ resources.
https://atlgbtq.atlantaga.gov/
For those that are trying to find better understanding, I like the UC Davis LGBTQIA Resource Center's Glossary. It is comprehensive and was a starting point in my understanding of the spectrum of genders and sexualities. https://lgbtqia.ucdavis.edu/educated/glossary
---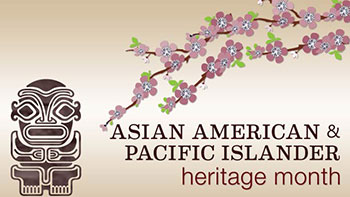 A Spotlight on Asian American and
Pacific Islander Hospitality Leaders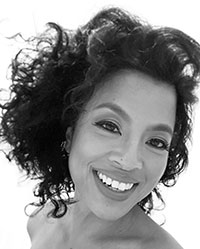 Rosalie Capiral-Little, NCIDQ, LEED AP ID+C
IHG Hotel & Resorts
Design Manager – Brand Interiors
Americas Design And Construction
RECOGNITION
RECOGNIZING THE CONTRIBUTIONS THAT COMMUNITIES OF ASIAN DECENT HAVE MADE IN THE HOSPITALITY INDUSTRY IN ATLANTA
With more than 15+ years of diversified design experience ranging from multi-disciplinary practice areas: Hospitality | Retail | Visual Merchandising & Displays | Food & Beverage | Corporate Workplace Environments, Rosalie currently draws on her dynamic background to develop and manage experiential Brand Design Concepts with IHG® Hotels & Resorts.
The key to success in any design project, lies within the continuous dialogue and collaboration of all stakeholders that make up the team collective. Rosalie truly takes pride in building on her relationships.
A natural teacher, Rosalie continues to engage, educate, and mentor in Academia. An example of this is the 2 day educational and networking event IHG® Hotels & Resorts hosts that provides the AD&C professionals an in-depth analysis and understanding of the company's Brand portfolio and processes. A few years ago, she co-developed and coordinated the inaugural immersion program for the Upscale and Luxury category which was presented simultaneously with the original mainstream programming. A curated group of Industry leaders and influencers were in attendance which made the program an instant success. The program is schedule to resume later this year.
Currently a Professional Mentor, Special Guest Speaker, and Juror at the Savannah College of Art and Design (SCAD). Rosalie also serves as an active mentor for the IIDA Student Mentoring Program exposing senior students and new graduates the opportunity to be immersed in a-day-in-a-life with a professional designer in their workplace setting; providing insights to help them prepare for potential job interviews as well as courtesy reviews of their project portfolios.
A longstanding Director for Project Pipeline, her engagement with locally underserved communities and their residents allows her and her team of volunteers to empower young people to affect change in their community through design. To date, Rosalie continuously introduces middle school students to Architectural and Design Educational Programs and Initiatives such as the annual NOMA Project Pipeline Camp that is vital to building strong and vibrant communities.
What does Asian American Pacific Islander Heritage Month mean to you?
It's a time for not only the AAPI community to celebrate but it's a celebration every American can partake in—learning about the various regions that make up the community, culture and embrace the differing identities.
Does your family have any traditions that are especially important to you?
Even after my parents immigrated to Canada back in the 70's , while embracing their new culture, they still believed it was important to Instill the Filipino values and culture in all their children. The notion of "Family first" and being genuinely hospitable to anyone you meet or encounter while allowing natural connections to form, has always resonated with me.
Tell us how your heritage/background has influenced your work in design?
It's the intrinsic attribute of Hospitality which often satisfies the most basic human need –to feel welcomed and accepted. It's almost a nurturing quality which encompasses the professional practice and industry I am currently in.
RESILIENCE
CELEBRATING THE RESILIENCE OF COMMUNITIES OF ASIAN DECENT, THAT HAVE FACED RACISM AND DISCRIMINATION FOR AGES.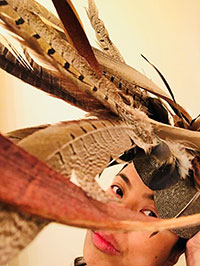 You serve as a Board Member of the (WE) Whole/Each. WE is the Diversity, Equity & Inclusion Committee for IIDA Atlanta. WE is a conduit igniting connections between the design community and initiatives to build a diverse and inclusive world. How did you become involved with the initiative? What can the design/hospitality communities do to build a more prosperous and equitable community?
The past years of social unrest including the increase of anti-Asian hate crimes has been a notion that I struggle to grasp. Our microcosm represents various diverse backgrounds with distinct cultural experiences and should not be minimized.
Having been raised in Canada, instilled with Filipino roots and currently infused in the American culture in Atlanta, I feel it is my responsibility to continue to encourage open conversations about learning and exposing one another to unfamiliar cultures and experiences.
Growing up in Canada, my life was enriched by the diversity and multiculturalism of my local community. It truly helped shape my sense of being. My closest and dearest friends were all from diverse cultural and ethnic backgrounds (Trinidadian, Hindu, Italian, Anglo-Saxon, Filipino, Pakistani, Ukranian, First Nations, the Caribbean-we were the original "United Colors"). We genuinely influenced, supported and cared for one another–by choice.
As a founding member of the (WE) Whole/Each committee for IIDA Atlanta, our charter truly reflects my core values as a professional and steward of change and progress. I see myself as a conduit for others to educate themselves and learn about differing cultures and experiences they might not be familiar with. All it takes is being receptive to learning and being empathetic towards one another. I purposely extend my support for equal access and opportunities to the future generations and students coming into the profession as well as my existing fellow members regardless of color, creed, religion and or sexual orientation.
RESOLVE
RESOLVING TO DO BETTER AND STAND TOGETHER AGAINST XENOPHOBIA AND HATE FUELED BY MISINFORMATION, AND ALL FORMS OF ANTI-ASIAN RACISM; BUILDING A MORE PROSPEROUS AND EQUITABLE COMMUNITY.
You served as a Board Member and the Director of Community Outreach and Affairs for NOMA – Atlanta Chapter (National Organization for Minority Architects); engaged with local dis-enfranchised communities and their residents. In this current moment, we have seen the impact that the pandemic has had on certain segments of society. How can we do as an industry to step up against anti-Asian hate?
As an emeritus Board Member and Director of Community Outreach and Affairs for the NOMA Atlanta Chapter (National Organization for Minority Architects), I had the pleasure of planning and coordinating the 2015 transformative event: NOMA Atlanta Global Inclusion Event, "Celebrate you, Celebrate Us" for the design profession at the AIA National Convention in Atlanta, GA.
Our leadership board's original vision and intent still has relevance and importance in today's time. The purpose of the original event was to celebrate the diversity and differences in people by allowing them to express themselves as you learn about and understand their global cultures. Don't just hear our voices—Listen to it, involve us in the conversations and don't act surprised with what our global cultures always had and was willing to offer—a unique perspective.
RESOURCES
EDUCATE + EMPOWER
What resources have you found helpful in your current and past initiatives?
Keeping active in local professional organizations and grass roots organizations.
Be a social advocate for the underserved communities and cultures; support local Asian communities and businesses.
Educate ones' self through learning about the histories of propaganda and hate (historical basis for cultures you may not be familiar with). Keeping in tuned and current with the evolution of my personal Filipino and Canadian culture through reading and education.
Go back to your roots; visit the mother-land; pre-pandemic an extended visit to my original home base to keep me inspired and hopeful, infused with this renewed energy for sense of purpose feeds my sense of purpose (as it relates to my personal and professional life).
https://www.advancingjustice-aajc.org/
Stop AAPI Hate (stopaapihate.org)
https://www.dapcollective.com/