NEWH is committed to keeping you informed about how others in the hospitality industry are responding to this pandemic in order to help you understand the potential outcome of the actions you are taking now. We will share relevant information, including video content, to provide you a global perspective about what is happening with all of our clients, peers and colleagues.
A R C H I T E C T U R E   &   D E S I G N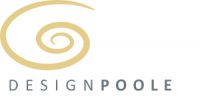 2020 THE YEAR OF VISION March 28, 2020
As we started this year of 2020 it appeared to be a year that would exceed expectations. It would hold career high moments and celebration of new ventures bringing great financial reward to individuals and the company. It appeared to be the "perfect vision" of success.
This picture quickly switched focus to the health and safety of our families, friends and team members and we bonded without thought or question to assure the well-being of one another. We became extremely flexible and resourceful to meet the challenge of separation from our vibrant collaborative studio to continue to do the thing that we all love, "design".
As we work separately we share inspiring stories; teachers driving through neighborhoods honking and waving to their students they miss so much, neighbors smiling and waving at us that we didn't even know we had, pets showing confusion of the new "home office" environment, endearing video of the kids enjoying time with their parents being home, teenagers and young adults starving for personal contact with their family and friends that they used to be fine "chatting" with from the seclusion of their bedrooms.
We have risen to the occasion and will be stronger as we survive COVID 19. The work will come, and the fear will go away. We will find a better life balance with our new learned flexibility and become closer with our families, we will appreciate our team members and acknowledge their contributions, we will be inspired to bring new innovative ideas to our projects that will strengthen community and health and wellness, we will feel great privilege to support our clientele, manufacturing partners and the hospitality industry as we all rebound.
Maybe 2020 could be the "year of vision" after all? It is all in how you define success.
Trisha Poole
President, Design Poole Inc
Executive Advisor, NEWH Inc
---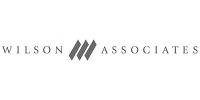 March 27, 2020
This is certainly an unprecedented situation that we all have found ourselves in, but so too has it presented a unique opportunity. This microscopic virus appeals to our sense of flexibility and creativity to reinvent our approach to work, allowing us to revisit the way we do things and find new solutions to ever-present challenges.
As an organization, many of our teams are now working remotely. What a change for designers who once were able to brainstorm, draft, sketch and share their craziest ideas on the spot with their colleagues –– they now have a mouse and a laptop and a world in between them, yet they still work as incredible, creative teams. We are fortunate to have had the amazing support of our IT department to give us the right tools and make us operational from home, but each designer's strong, existing team spirit has brought that infrastructure to life –– without which none of this would have been possible. .
As a business development professional who travels frequently, I am used to working remotely, so I adapted to the change without much difficulty. However, when the whole design team was asked to make the shift to remote work at the same time, the situation required some extra coordination and strong group cohesion. In most offices, we were able to anticipate the Governments 'announcements and organized for each of our teams to begin working from home before we were obliged to do so. This early action enabled all studios to set up smoothly and ensured we were fully prepared when the mandates went into effect.
As the days passed, we quickly adopted a new routine with daily virtual coffee meetings to catch up as a team and set the priorities of the day. We also initiated a virtual regional afterwork session to wrap up the week. Outside of the day-to-day workflow, I even registered for a virtual conference and networking event –– amazing how fast some organizations adapt.
One of the direct impacts is that we spend more time in conversation and meeting than we did before, but communication remains key whether we are working remotely or side-by-side. We are still juggling client calls while trying to preserve some "free" time to work on our own. Ironically, we don't have enough time "alone" some days!
Trust is also essential under these circumstances. There is a real feeling of trust and confidence among the teams that enables us to work efficiently, almost as per normal considering the exceptional situation.
Adversity comes with its positive lessons and outcomes. At Wilson Associates, we are collaborating even more between all studios, and the dynamism among the team is just phenomenal. Maybe we realize how blessed we are to be safe, well, and able to continue working on beautiful projects. We are even finding that we have grown closer to one another, caring for everyone to be safe. Now that we are all at home, there is no more studio, we are all at the same place. This has presented a great opportunity to get to know some colleagues and collaborate more closely than ever before.
Ultimately, this crisis will teach us new lessons, both as a team and as individuals. This is my gut feeling. We will need to question ourselves, question the way we did business and find positive changes for the future… for the better. The industry will certainly face big challenges, adapt and rebound. There is, however, solidarity in the fact that we are all experiencing the same thing, together. It will not be easy, but I'm determined to continue to focus on the positive.
Gwendoline Theodet
Business Development, Wilson Associates
President, NEWH/Paris
---
H O T E L   B R A N D S
---
M A N U F A C T U R I N G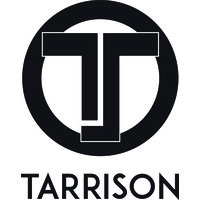 March 27, 2020
I was sitting in the Ottawa airport when I saw the headline that Coronavirus was officially a pandemic. I was leaving my second conference after a busy three weeks of rep training, tradeshows, and meetings. I had spent the last few months constantly traveling and shaking as many hands as possible – a greeting that now seems unthinkable. Admittedly, even after hearing the official pandemic status, the gravity of the situation did not immediately register with me. At the time, my in-laws-to-be were on a cruise, and I was preoccupied concerns around whether they would be able to attend our April wedding via a direct flight from Hong Kong.
That was just two weeks ago, and the rate at which everything has changed is hard to believe. Within days, the provincial government was urging bars and restaurants to close their doors to discourage people from congregating in groups. That was when the fear started to set in. Getting together in public places is at the core of the hospitality industry, and manufacturing restaurant equipment and furniture is the core of our business. If the very core of our main industry and business was being discouraged, and subsequently deemed illegal, I had to wonder what this meant for our company. We immediately closed our showroom to the public and moved all scheduled in-person meetings to an online platform. We carefully diagnosed the 3 metrics we would need to follow to make sure we would be able to weather this storm: the threat level of the virus, cash flow, and how our business could adapt.
Before we could react to anything, we needed to talk to our employees. We had a meeting with all our staff (with each employee standing six feet apart from one another) to talk about these metrics, and what changes to those metrics could mean for us. We discussed some of the current concerns and personal situations with our staff. With schools canceled, some people needed to be at home to provide childcare. There are also people who have compromised immune systems, or live with elderly family, who had to apply a different level of risk assessment to coming into work everyday. As a company, we discussed that we would need to make layoffs, and evaluated who would benefit most from the government assistance being put in place. We discussed the need to preserve the health of our business, such that once the pandemic subsides, we could rehire every single staff member and continue to work towards achieving the goals that we set out for 2020. I felt a little bit sheepish asking the staff if they wanted to have a chat group as we worked through this, and was so touched by everyone's enthusiasm. We started a company-wide chat group so that we could continue to communicate, and with such a tightly knit work-family, we haven't stopped. For some of the people who chose temporary leave, the most emotional part of it was the idea of social distance and isolation. Ironically however, the physical distance has made us all feel closer than ever.
As a manufacturer, working from home is not a viable option. We have quickly pivoted to running a skeleton staff in the office to reduce contact. Our shop continues to work, always wearing masks and gloves. Our shipping department is reduced, but still very much operational. We are having ongoing conversations to ensure that everyone is self-isolating, and that the members of their households are doing the same. It can be uncomfortable, but health and safety are paramount. While physically in the office, we keep our distance from one another, and we are consistently disinfecting surfaces and washing our hands. We are doing everything we can to avoid contamination, while monitoring the threat level of the virus.
We are constantly evaluating the orders going out, but as great as a purchase order is, it's not cash in hand. We have always prided ourselves on being a healthy and stable business, and although the current global situation has not altered our health and stability, it does mean we may have to make some changes. Our mail delivery was nonexistent the past week, and we all collectively cheered when someone was able to go to a depot and pick up our cheques. We are closely monitoring our receivables and have had to change some of our policies on terms. The risk is higher than ever, especially knowing that there are companies that will not come out of this. We will not be one of those companies, and we will come out of this stronger than ever.
There was an instant pivot in our manufacturing. Although we have always indirectly supplied medical and grocery accounts, we revisited those relationships and the market need and thought about where we needed to be. We put the question out to our new, enthusiastic chat group about what we can provide in the fight against COVID-19. We focused on beds, IV poles, garment racks for masks and gowns, and medical supply carts for ventilators. We started getting requests for mobile hand-washing stations, COVID-19 testing stations, and satellite kitchens to help distance people in the hospitals. We put together a program of both mountable and portable sneeze guards and barriers for several industries to keep our front-line employees in essential services safe. Our design department is slammed, and our emails are overflowing.
With the provincial shut down of non-essential businesses, we are constantly getting emails and phone calls asking if we are open for business. I want them to know that we are not just open for business, but we are open to ideas. We are a team of out-of-the-box thinkers that is committed to riding this wave and becoming a supply partner to different markets. It energizes me every time someone has a new idea. It reminds me how strong of a team we are when we can collectively flesh out that idea, build it, and ship it as a market-ready product. Not only I am confident that we are addressing the metric of business volume, but I am confident that we are an essential business that is going to be part of the pandemic solution.
We still are watching our 3 metrics, and we take things day by day. The most monumental part of this is that it is not limited to our company, our country, or our industry. It is the entire planet. We are continually having transparent conversations about what needs to happen next. We all watch the same news, share the same fears, and think through the same challenges. I have never felt so close to some of our partners in the far corners of the world. I have discussed protocols and hysteria with people in China. I have discussed curfews and quarantines with people in India. I have discussed fear and death tolls with people in Italy. It has shown me the value and strength of our global relationships, and the importance of maintaining these connections. There is no precedent or playbook for what is going to happen, but I have seen some incredible comradery from across oceans as we work through this. The response to this pandemic has been a comforting reminder of our shared humanity, and the value of a team.
Tara Witt
Operating Partner, Tarrison
NEWH Inc. Vice President of International Relations, Canada
NEWH Canada Inc. Director
tara@tarrison.com
www.tarrison.com
---
P R O C U R E M E N T