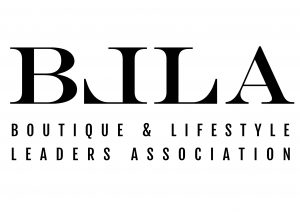 BLLA Abroad – The world's leading boutique association launches exclusive Boutique Social Club dinner series in London
The trip overseas included accompanying boutique brand developers to Scotland 
July 11, 2018 – New York – Since the beginning, the Boutique and Lifestyle Leaders Association's (rebranded from Boutique and Lifestyle Lodging Association) presence has been global. From our international members and early conferences in Paris and London, we have garnered support and cultivated communities all around the globe. Two recent excursions over the pond have solidified our foothold on the boutique community and will foster boutique developments in tomorrow's most sought-after vacation destinations.
On May 1st, 2018 we successfully launched the first installment of the Stay Boutique Social Club Dinner Series. A series aimed at gathering the minds pushing boutique forward in an intimate, comfortable setting, thus bolstering the community we represent. In a collaboration with Sharan Pasricha at The Hoxton Hotel, ten of boutique's brightest broke bread over their shared passion for our rapidly expanding sector.
BLLA's COO, Ariela Kiradjian, produced the dinner series and stated, "This first event in London showcases the importance of connecting with like-minded professionals desirous of reaching out beyond their own industries and being open to new relationships and new ways of thinking. We are extremely proud and excited that everyone had such a good time. They basically came to the dinner as strangers and left as friends. What could be better than that!"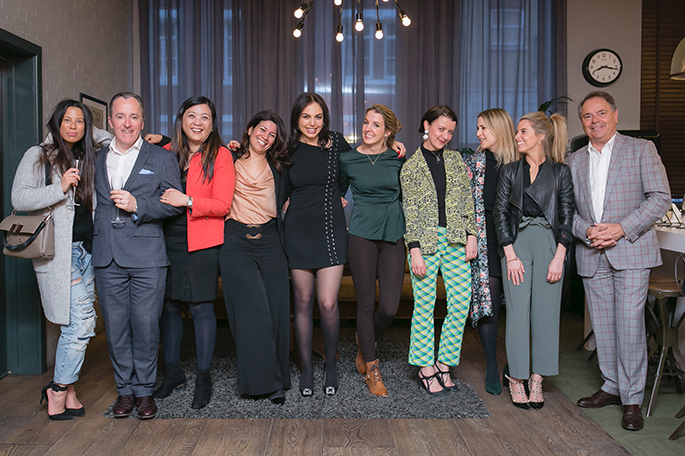 Emma Hartland-Mahon, UK Director at J Public Relations, Gigi Vega, GM at Nobu Hotel Shoreditch, Sophie McElligott, Head of Communications at Dazed Media, Sue Walter, Ex-CEO at Hospital Club, Tessy Antony de Luxembourg, Director of VICE IMPACT EMEA Regions, Romilly Martin, Brand Director at Hoxton Hotels, John Green, Managing Director at JG Collection, Hannah Burden, Marketing Manager at Our Vodka and Filip Boyen, CEO at Small Luxury Hotels all joined BLLA COO, Ariela Kiradjian, for an unforgettable night of conversation, networking, and fun. The promising start of our invite-only dinner series points to a fervent interest in the initiatives of BLLA by respected, global boutique brands.
Equally as inspiring was a recent Scottish excursion hosted by Scottish Development International. Michael Schroeder, Vice President, a long time attendee and supporter of BLLA's events and conferences, invited Ariela Kiradjian (COO at BLLA) along with Salt Hotels owner David Bowd, Phillip Allen, General Counsel at 21c Museum Hotels, Mostafa Abdella, Managing Director at Ace Hotel London Shoreditch, Darrell Slomiany, Director of Development at BLVD Hospitality, Jason Wischoff, VP Development UK, Europe & Africa at Dream Hotels and Miranda Mancuso, VP Development at Standard Hotels to take in all Scotland has to offer.
"We were delighted to host the US Boutique hotel operators in Scotland where they visited Edinburgh and Glasgow," stated Schroeder. "Each city offers a distinctive experience to discerning visitors from across the globe, and they both provide a great opportunity for unique boutique hotel operators like them to build their business in a setting that complements their authentic brands."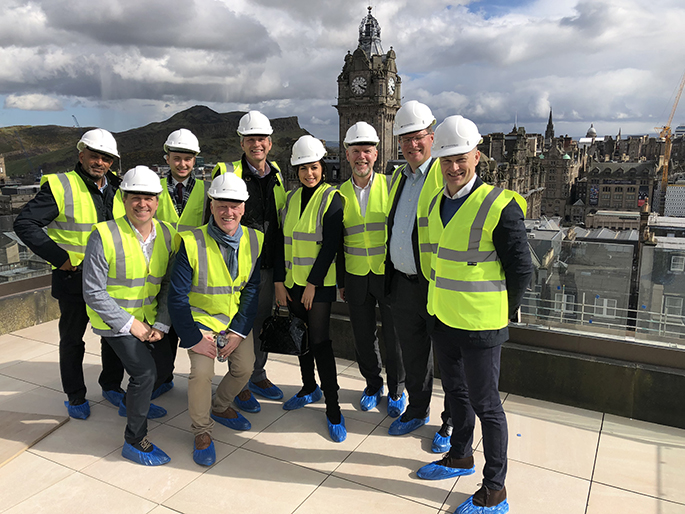 "Tourism is one of Scotland's key sectors, currently contributing £6 billion to our economy every year, and SDI, along with our partners, welcome the opportunity of working with them & the BLLA to achieve even greater success. We hope that we can all capitalize on the synergies between their brands and our national and city tourism destination strategies"
Ariela stated, "Michael and his team did an outstanding job at coordinating this amazing trip and itinerary and I am ecstatic about the opportunities for our boutique brands to discover new destinations and to also be a part of it all."
The country is ripe for boutique development as evidenced by the growing number of independent and lifestyle facing businesses. Representatives from the arms of Scottish government along with hotel developers presented on their city plans and opportunities for hotel development through a series of presentations over the course of the trip, supplemented of course with castle visits and whisky tastings.
Boutique hotels succeed because they envelop their patrons in culture and immerse them in novel experiences. Edinburgh is a city with rich history, stunning architecture and sprawling views. These are the building blocks from which it will establish itself as a force in the boutique sphere.
Additionally, BLLA is working with other Economic Development Organizations to help bring attention to their destinations for some of the world's best boutique and lifestyle hotel brands. BLLA is a great partner to navigate this special hospitality sector as we have a very specific 30,000 ft. view of the industry which brings a wealth of knowledge to both developers and countries.
About the Boutique & Lifestyle Leaders Association (BLLA)
The world's most innovative and progressive organization dedicated to the luxury independent boutique and lifestyle industries. The association connects the world's most dynamic executives with cutting edge business and operational insight. BLLA's membership benefits allow access to the world's leading minds in the space through events, research and education. Our mission is to provide leadership and opportunities for global recognition and connections to the world's best hotels, vendors and manufacturers. All resulting in strategic interactions and access to information that helps people and organizations thrive. Join the movement that BLLA gave birth to in 2009 and become a part of something that is truly unique, exciting and inspirational. www.blla.org