Margaritaville Island Hotel offers new level of luxury to community
WINTER PARK, FLORIDA  (SEPTEMBER 2016)—The upscale island inspiration and design of the Margaritaville Island Hotel is the vision and execution of the hospitality design firm, Design Poole Inc. of Winter Park, Florida.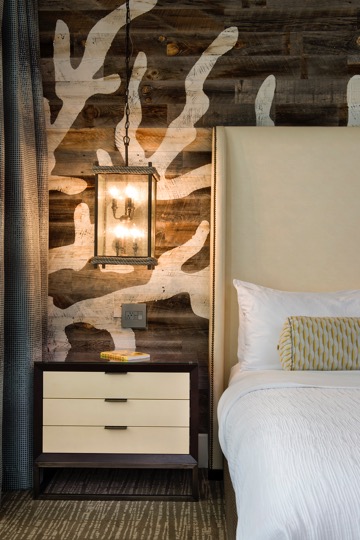 Guests who visit the laid back, 141-room property, nestled in the Smoky Mountains of Pigeon Forge, Tennessee will find interiors inspired by a blend of the Caribbean tropics and world-class Tennessee southern charm, according to Trisha Poole, owner and design director of Design Poole.
"Pigeon Forge's history of the Little Pigeon River and the art of iron forgery influenced our selection of the elements in the design of the guestrooms and public areas. The beach materials throughout are complemented with rustic woods and strong black iron accents," said Poole.  "The suites also include regionally inspired weathered wood finishes and stone fireplaces, which contrast to the crisp nautical elements that create a balance of fun and comfort," she added.
Pigeon Forge has often been identified with global country western sensation, Dolly Parton and her down-home recreation park, Dollywood, as well as endless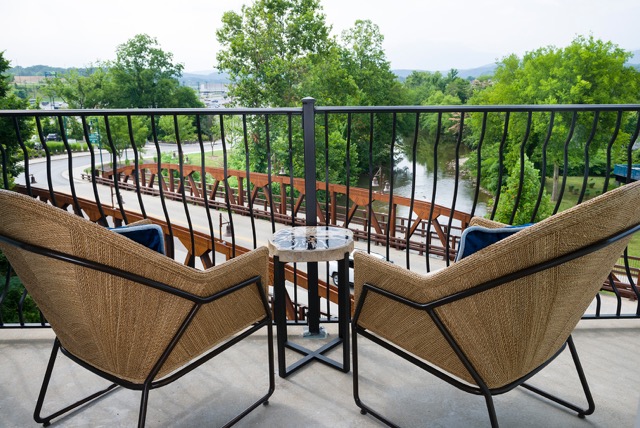 roadside motels and the largest number of go-kart parks in one area in the US.
"With the recent opening of The Margaritaville Island Hotel, that old reality changed.  Now, well-traveled guests who are looking for something more upscale, but also want to enjoy this unique slice of Americana, don't have to compromise luxury and amenities," she added.
The execution of celebrating Tennessee and this unique destination, influenced by Tennessee native, Jimmy Buffett's Nashville roots and love for sailing and the beach, are the underlying story to this destination resort.