Limited tickets available – if you are interested in attending please contact Kortney Edge

Limited sponsorships available contact Katie

NOTE: All guests must show the hotel proof of vaccination to attend the event. Guests must also show Identification. No refunds given. See hotel guidelines here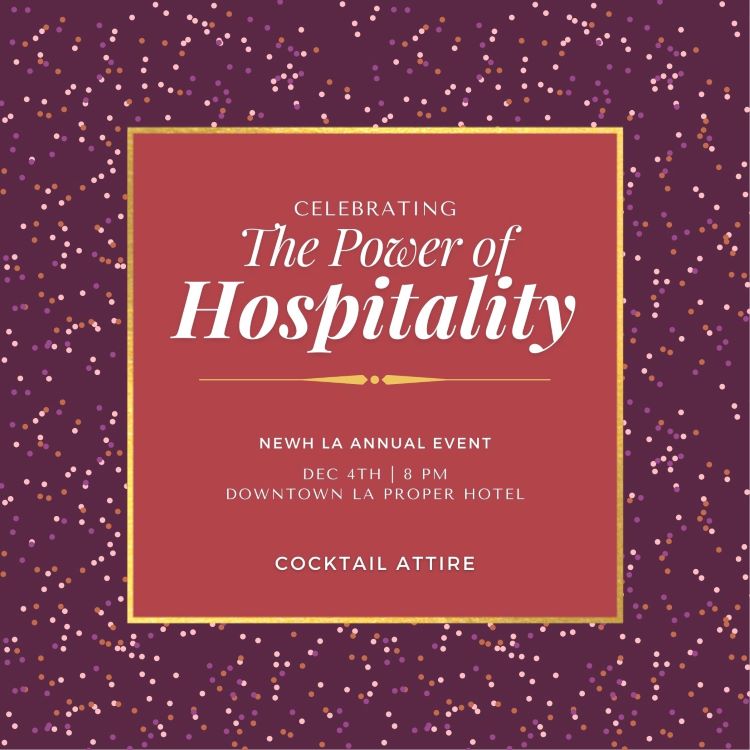 The Fair Market Value of this event is $315/ticket $630/pair and may be tax-deductible as a business expense. The remainder can be considered a charitable contribution.
NEWH Los Angeles Founding Chapter and NEWH, Inc. invite you to attend this event solely at your own risk. Measures will be taken to comply with all applicable health and safety directives, but by attending the event you assume any and all risks associated with your attendance, including without limitation, exposure to the COVID-19 virus.
*For a better networking experience we ask that suppliers please bring a designer (no individual tickets available for sale online) Flying solo and would like to purchase an individual ticket? Please reach out to Alexis to purchase ticket and be matched up.