Be a sponsor! see Sponsor Opportunities below
Sign up for a Team Sponsorship or purchase Individual ticket below
Are you a student or educator?
Limited spots available to attend NEWH LA's Annual Bowling Membership Drive on Thursday, June 20th for FREE. Must register online below!
What better way to learn more about NEWH through networking and bowling with our industry partners, TOP ID's, designers, and much more. Come see what we're all about and let's STRIKE up some fun!
Sign up as a member at the event and receive a special prize! (offer for NEW members only)
questions? please reach out to newhlasponsorship@gmail.com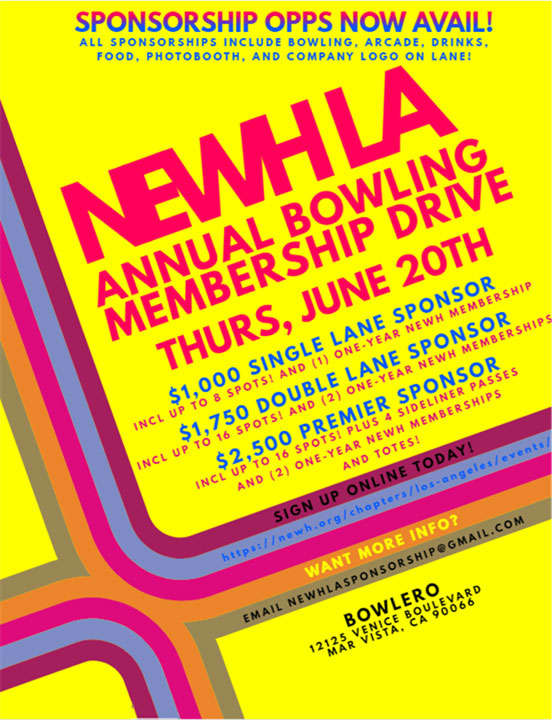 The Fair Market Value of this event is $90 and may be tax-deductible as a business expense. The remainder can be considered a charitable contribution.
To Purchase:
1) Select product from dropdown
2) Click Add to Cart
3) Proceed to Cart to submit payment (Top Menu)
Individual tickets available as a Bowler or Non-bowler/Sideliner
Not a Member? Choose 'Join NEWH/LA today and attend the event for FREE!' (New members only) ($65 savings)