Limited space – Register below today!
Join NEHW LA for its first spec writing workshop – SPECIFI.CARE – just around the corner! Please do not forget to RSVP online if you are interested in attending.
We only have a small amount of space allowed for walk-ins – admission at the door is $25 per attendee.
Interested in learning the art of specifications? This is your chance! On Saturday, February 23rd, Shaw Hospitality will open their DTLA showroom doors to have an insightful morning all about…you guessed it – SPECS! This workshop includes intimate rotating focus groups geared towards carpet, lighting, window treatments, furniture and lighting controls. Lunch will be sponsored by all participating vendors.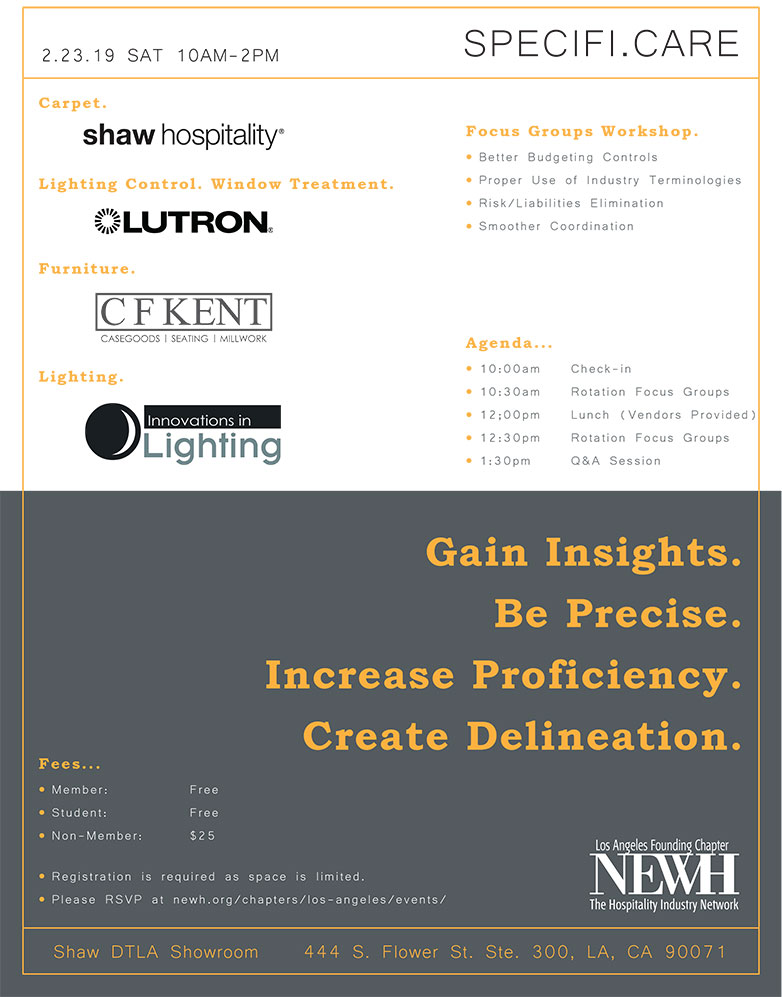 The Fair Market Value of this event is $38 and may be tax-deductible as a business expense. The remainder can be considered a charitable contribution.
To Purchase:
1) Select product from dropdown
2) Select quantity desired
3) Click Add to Cart
4) Select any additional products you'd like and Add to Cart
5) Proceed to Cart to submit payment (Top Menu)