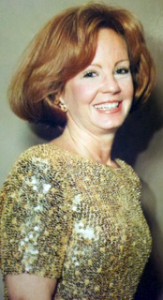 In March 2012, the Atlanta Hospitality community lost one of its own … CHRISTINE KENNICOTT LOUW.
As one of the original members of the chapter, Chris served on the NEWH/Atlanta Board of Directors in the early 90's. She was instrumental in recruiting ULSTER to become an NEWH Corporate Partner at the Benefactor Level. Chris had very special design talents and helped to beautify the NEWH booth at HD Expo and HD Boutique by donating the axminster carpet.
Chris will be dearly missed … but not forgotten.  You can help by contributing to the CHRISTINE KENNICOTT LOUW MEMORIAL SCHOLARSHIP FUND by clicking here or calling the NEWH, Inc. Office.
This scholarship will be administered by the NEWH/Atlanta Chapter and an award will be made annually.