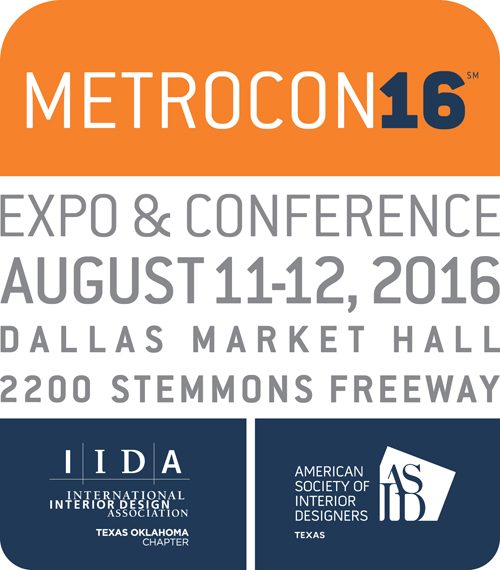 Come visit NEWH Dallas at METROCON16 Expo & Conference taking place at Dallas Market Hall in Dallas, Texas, on Thursday, August 11 & Friday, August 12, 2016. 
Who should attend? Interior Designers, Architects, Facility Managers, Real Estate Professionals, interior design Students & Industry Members catering to the built environment.
What's happening at METROCON16? 250+ Exhibitors | 40+ CEUs for Design Practitioners | 2 Seminars for Industry Professionals | 1 Keynote Speaker for Everyone 
What markets does METROCON serve? Exhibitors and continuing education courses cater to the corporate, education, healthcare, hospitality, institutional, multifamily, residential and retail design fields.
Why attend? Establish new working relationships, discover new resources, develop your career, reconnect with industry colleagues, and scout for new talent.
Visit www.metrocon.info to learn more and to register online to attend starting June 1, 2016.