Online ticket purchase is closed. You can still attend and pay at the door.

We would like to thank the Presidio Trust for their generosity in co-sponsoring tonight's event, along with West Coast Industries, Crossley Axminster and Mountain Terrace Catering.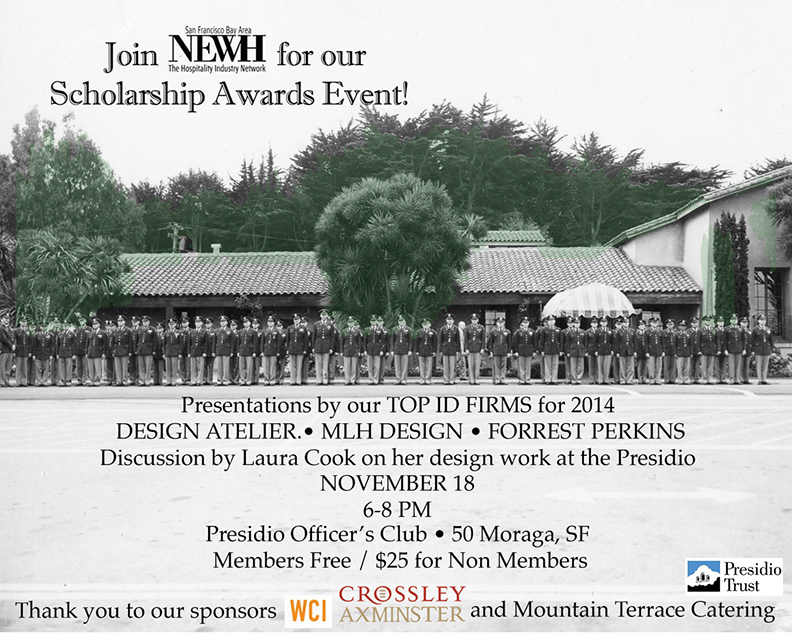 The Fair Market Value of this event is $25 and may be tax-deductible as a business expense.
The remainder can be considered a charitable contribution.