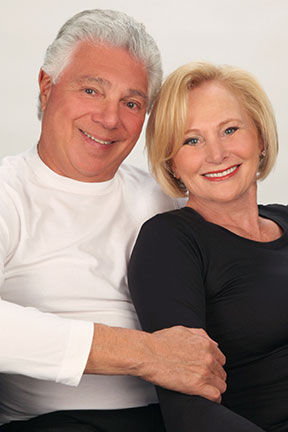 BLOOMFIELD HILLS, MI—(SEPTEMBER 29, 2014)— Birmingham, MI (September 29, 2014) — The Christ Child Society of Detroit has awarded the 2014 Mary Virginia Merrick Award to Randy and Craig Rubin, co-founders of The Crypton Companies of Bloomfield Hills.
The Mary Virginia Merrick Award is presented annually to an individual or individuals in the greater Detroit community who exemplify the virtues of Christ Child Society founder Mary Virginia Merrick, who believed "Nothing is ever too much to do for a child."
"Randy and Craig Rubin have been generous supporters of the Christ Child Society, helping us to fulfill our mission to help children in need. Their generous spirit also extends out to the community and they are deserving recipients of our highest award," said Detroit President Elaine Szot.
The Christ Child Society of Detroit owns and operates the Christ Child House, a nationally recognized residential treatment center for abused and neglected boys. The Society also offers a literacy program in the Pontiac schools and distributes more than 2,000 baby layettes annually.
"Once we visited Christ Child House, we knew it was a rare jewel right in our own backyard.  A place we realized can change lives, for good, and forever. We love giving where we can see those we help and know that the items or monies donated truly make a big difference," said Randy Rubin. The Rubins came to know about the work of Christ Child through company president Lance Keziah and his wife Laura, who is a Society member.
The award will be formally presented on October 18th at the Society's "Night of Angels" benefit, to be held at the Townsend Hotel in Birmingham, Michigan.
The Detroit Chapter of the Christ Child Society is one of the area's longest-standing charitable agencies, having celebrated its 100th year of helping needy children in 2012. To learn more about the Christ Child Society of Detroit and its programs, and to purchase tickets to the Night of Angels gala, please visit www.ccsdetroit.org and www.facebook.com/ChristChildSociety.
The Crypton Companies are the makers Crypton and Nanotex commercial and residential fabrics, and have provided patented, environmentally friendly, textile performance solutions since 1993. For more information on Crypton products, please visit www.cryptonfabric.com.