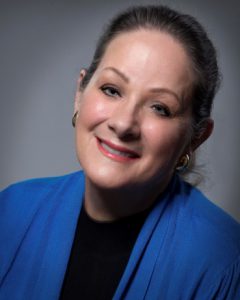 Industry veteran, and longtime NEWH member, Janice Marko, will be presented the NEWH AWARD of Excellence during the upcoming NEWH Leadership Conference, being held in Denver, CO February 9-11, 2017.
"Janice has made a real difference to NEWH.  As an active member from the Atlanta chapter, it was Janice who conceived the idea of the NEWH regional tradeshows and it was Janice who took the first one to the finish line," said Shelia Lohmiller, Executive Director of NEWH.  "Bringing a new concept to the industry, and taking it from conception to realization is no easy task, and Janice not only delivered a new product to the organization, but today it's a product that has the industry on a regular wait list to participate.  Her idea and execution, made NEWH financially secure and brought the industry a new opportunity to share, network and help fulfill the NEWH mission of delivering scholarship funding to those who need it," added Lohmiller.
Marko, President of Marko International, a retained executive search firm, founded in 1995 and based in Atlanta, specializes in placing strategic talent in the A&D, manufacturing and asset management within the hospitality design industry.
She has held numerous positions within NEWH including serving on the NEWH Inc. Board of Directors as Director/Fundraising, Director/Trade Shows USA and Vice President of Development; President of the Atlanta Chapter, during which time she was inspired to develop the now, highly sought after, NEWH Product Showcase trade shows.
"I am honored to receive the NEWH Award of Excellence.  NEWH has been a large part of my life over the past 17 years.  In my personal life with the many lifelong friends I have meet, as well as my professional development and my career success.  I am proud to be a member of an organization that does so much for not only the young people coming into our industry, but every member of our industry," said Janice Marko.
Marko has penned numerous articles for (hospitality) industry publications and has presented career management seminars at various industry conferences.
She is exceptionally proud of her work with Dress for Success Atlanta, teaching workshops, enhancing interview skills and empowering disadvantaged woman to achieve economic independence.
A strong campaigner of animal safety and rights, Marko is a volunteer with Happy Tails, a pet therapy organization and Rescue ME Georgia, a 5013c rescue group dedicated to saving dogs from rural shelters and counties outside of Atlanta.
She now resides in the mountains of Blue Ridge, Georgia with her best friend and husband, John Louw, and their two dogs, Rocky and Libby and cat Jimmy Choo. She enjoys trout fishing, kayaking and hiking.