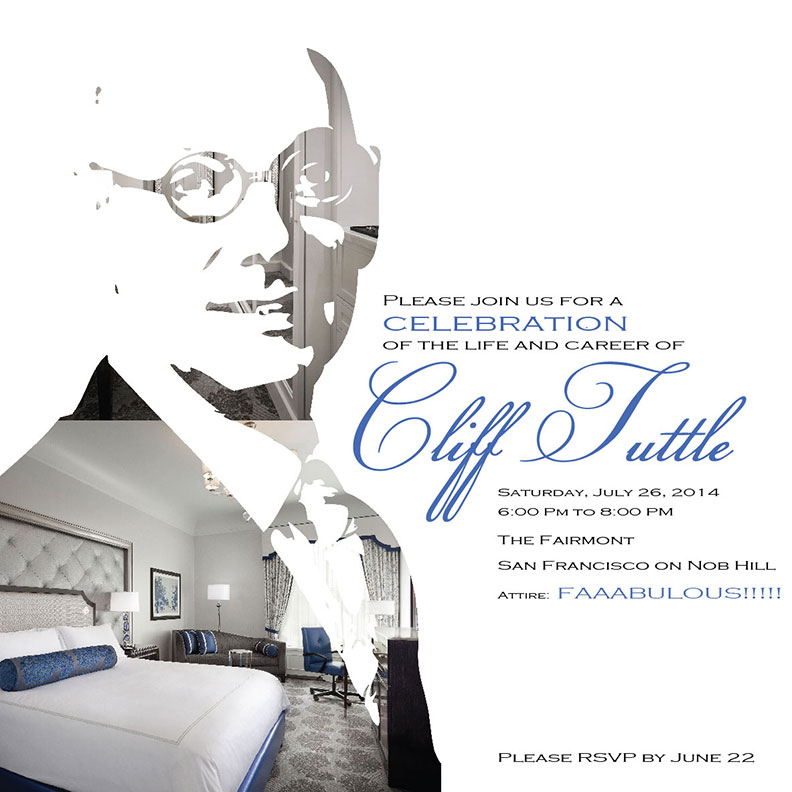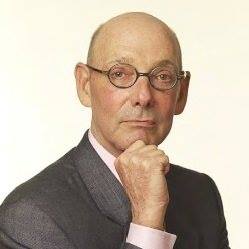 As we read all the Facebook posts over the last few weeks, it brought home just how special our industry is. Cliff Tuttle was one of the extra special bright lights that we knew. He always had a ready smile and a helping hand. He cared about his community and the world … always trying to make it a better place, whether through beautiful interiors, sustainable design, not polluting the earth with genetically modified food. He was always there to support scholarship and new members of the hospitality community through mentorship. And he was a good friend to many … this is a sad day for us. But let's celebrate the friend we knew, let's tell the world he will never be forgotten, he will live through the warm memories we all share … and when we are next together, we will raise our glasses in a toast to the new VP of Design in Heaven!
Cliff is survived by his brother, Philip I. Tuttle and his wife Sharon, his niece, Kelly Day, and her husband Alan and their son Brooks, his nephew Robert and his wife Leigh and their son Weston. The family is planning a private ceremony. A memorial event will be scheduled in San Francisco at a later date.
Please click here to post your tributes, see photos, and for information on the Clifford R. Tuttle Scholarship.